Plex: 5 October 2022
News and views from around the Plex.

The Biweekly Plex Dispatch is an inter-community newspaper published by Collective Sense Commons on first and third Wednesdays of each month. Price per issue: 1 USD, or your choice of amount (even zero).
In This Issue
---
Swannanoa Watershed Action Network
Open Future Forum - October 18-20
Maps and Knowledge Sets
Living Between Worlds, with Grace, Dignity, and Power
Nature: Love Her Back to Health
A Call for a New Manifest Destiny
A Trip To The Circus
---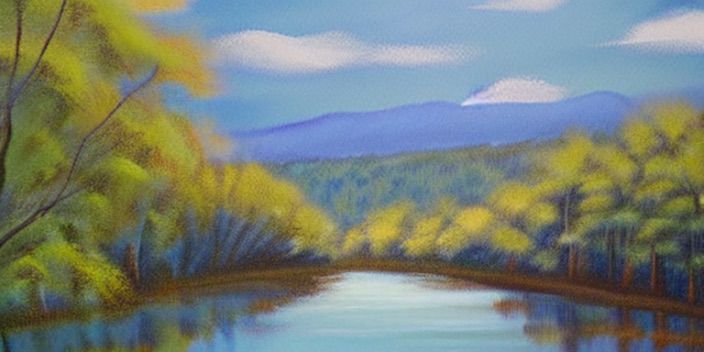 ---
Swannanoa Watershed Action Network
by Kevin Jones
We have started to interview all the non profits who got grants from the local community foundation in order to establish a baseline of the social safety net.
In addition, teams are doing riparian clean up of trash a couple of times a week, and two town council candidates from Black Mountain have joined our Swannanoa Watershed Action Network (SWAN).
---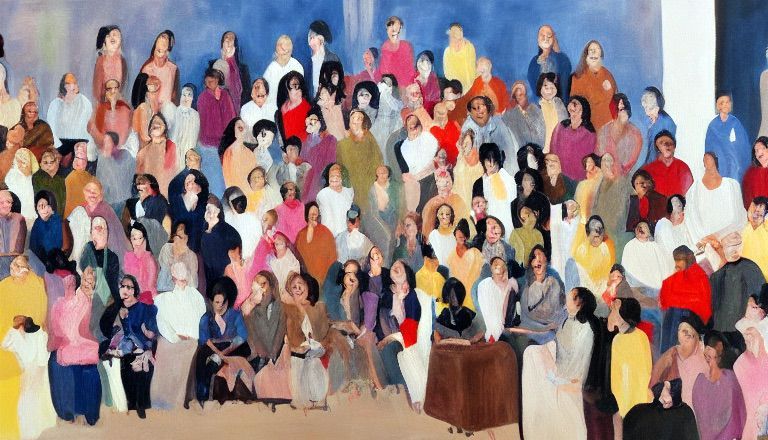 ---
Open Future Forum - October 18-20
by Jamaica Stevens
Open Future Forum- hosted by Open Future Coalition. The Forum is a 3 day virtual symposium of curated thought leaders, practitioners, policymakers, funders, systems designers, educators, and technologists coming together in action, practice, and theory in service to some of the most pressing needs of our time.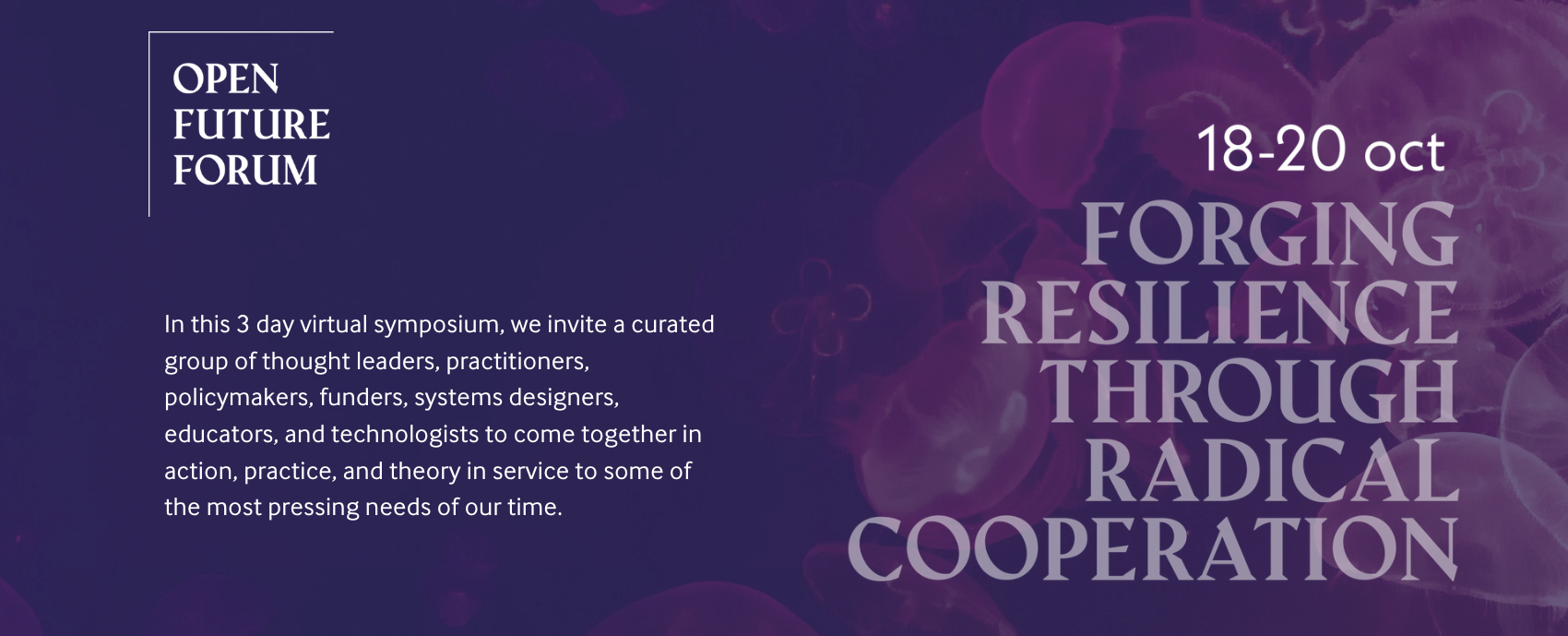 Here are the themes for each day:
October 18: Civic Infrastructure, Energy, and Built Environment
October 19: Hunger, Food Systems, and Nutrition
October 20: Ecorestoration and Climate Action
You are invited to this participatory convening of cross sectoral discussions, design sprints, and topical roundtables advancing collaborative demonstration projects, sharing models and examples from the impact ecosystem- while cross pollinating theories and frameworks based on examples of applied action. Let's co-liberate our Common Future Together-  RSVP now to join!
---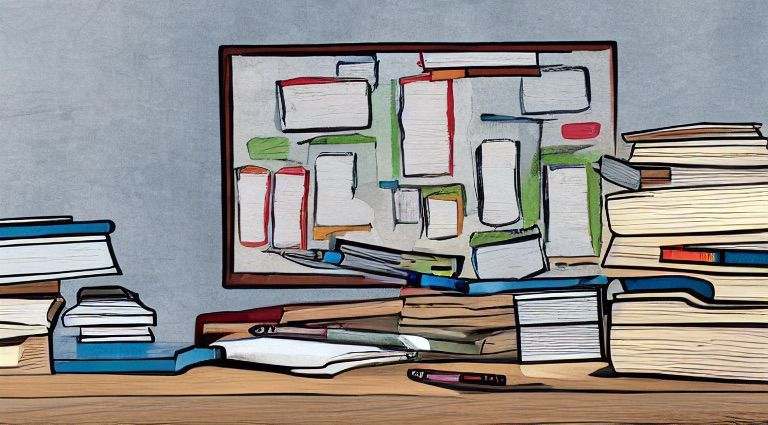 ---
Maps and Knowledge Sets
by Wendy McLean
Most recently I have been creating maps and knowledge sets, mostly working on pieces that have emerged from conversations inside Meta Project meetings, but also will ideally have applications elsewhere.  If you are curious or want to contribute, all are open to comments.
The Master Flow: Into the Better-Verse on Miro -  This map begins to show what is required to merge individual transformation with the technological and societal infrastructure necessary to sustain an elevated ecosystem. It's an invitation to all of us to tell the story of how we create environments for thriving life. Open for collaboration.
Tech Features Document #1: Knowledge Network - This just emerged in the past few weeks, and is helping to identify what we have already "in the room" and what we need/want.  It's currently in the exploration stage, with the intention to enable prioritization and development of key bridge pieces.  Likely it has deep connections to Free Jerry's Brain discussions, which have not yet been included.  If you have any edits or suggestions, I'd love to hear from you.
Emerging Ideas captured in a Trove - Curating a knowledge set of emerging connections in a collaborative way.  Here are the potential partnerships and useful resources specifically for Meta Project, held in this Trove on the Catalist Platform, to be referenced later when the timing is 'right'.  See what's already been curated and feel free to add an object if you like.  You can also sort by type, sector or topic and leave your comments or make a private note on objects already curated.  This is the beginning of collaborative knowledge curation.
If you want to learn more, I'm hosting a walkthrough and discussion on Tuesday, October 18th at 10am ET to discuss these further.  If you're interested in attending, please fill out this form with your basic info and I'll send you a google calendar invite with the zoom link.  Much appreciated!
~Wendy
---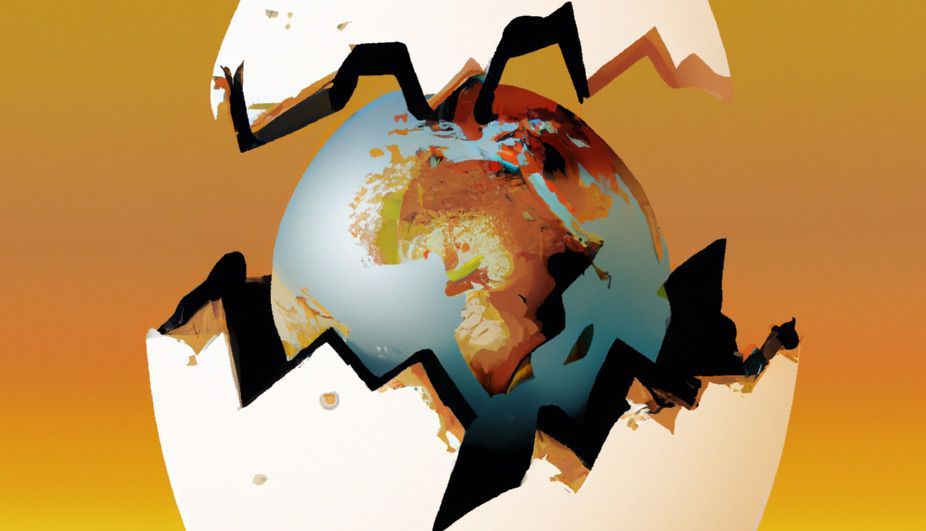 ---
Living Between Worlds, with Grace, Dignity, and Power
by Gil Friend
Living Between Worlds, every third Wednesday
Registration link: https://us02web.zoom.us/meeting/register/tZIvf-mvrD8qGNUBS287pVRGQr77bUBhKQF4
Last call's recording: LBW #3.8 — Polycrisis—and poly-opportunities? (YouTube)
"New worlds don't just happen. We speak them into being…" Please join us for our third year of monthly conversations exploring how to live in these times.
If if was in doubt before, it's clear now: We live between old worlds and new—as we move from the fossil age to renewables, from linear take-make-waste economies to circular, from the post-war geo-political-economic order to a world of climate crisis and geopolitical instability—something that we can't yet name. Between working inside the structures and norms of modern life, and challenging them from "outside;" between working to help institutions adapt, and working to re-invent or replace them. Between tinkering at the margins and committing to reinventing everything. Between fear and hope, resignation and ambition, despair and courage.
Gramsci called it "the time of monsters." Arundhati Roy was more hopeful: "Another world is not only possible, She is on her way. On a quiet day, I can hear her breathing."
In these monthly calls, we explore the challenges of navigating the world of messes we've inherited and built—from climate and Covid to biodiversity and fascism to identity and pluralism—with grace, dignity, and power.  
(You can find our previous sessions—and other gems—on my YouTube channel at https://bit.ly/3wKcE9z. If you like what you see, please Like and Subscribe.)
Who joins these conversations? Executives. Sustainability professionals. Investors. Activists. Entrepreneurs. Seekers. Up-and-comers. A poet or two. And you!
---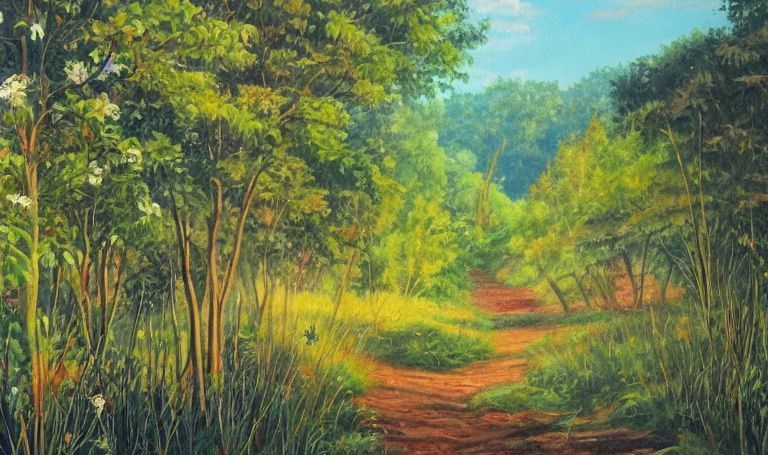 ---
Nature: Love Her Back to Health
by Klaus Mager
Recent files that have been shared in the OGM and other networks are creating a story we should add to our libraries, embed deeply into our consciousness.
There is a theme emerging that recognizes that food and agriculture must be elevated to the same level of attention as the energy sector, in fact should be prioritized to secure our very survival, through mitigation and adaptation.
That is so very encouraging, but requires the same level of transformative change the energy sector so far has been incapable to achieve. How can we accelerate global consciousness to embrace nature with love, joy, and open hearts?
Working with plants, soils and water to cool the climate and rehydrate Earth's landscapes (PDF) - UN Environment Programme Foresight Brief
3000-year-old solutions to modern problems (YouTube) - Lyla June, TEDxKC
'Farm-Free' Lab Food Is Catastrophic for Human Health and the Environment, Report Says (The Defender, Children's Health Defense) - Vandana Shiva

Who's really using up the water in the American West? (YouTube) - Vox

The Effect of Landscape Design on Climate Resilience and the Meso-Climate (climate-landscapes.org)
Looking at all of this, what comes to mind is "Common Sense". We all know and understand nature on an intuitive level, and want to love her back to health.
---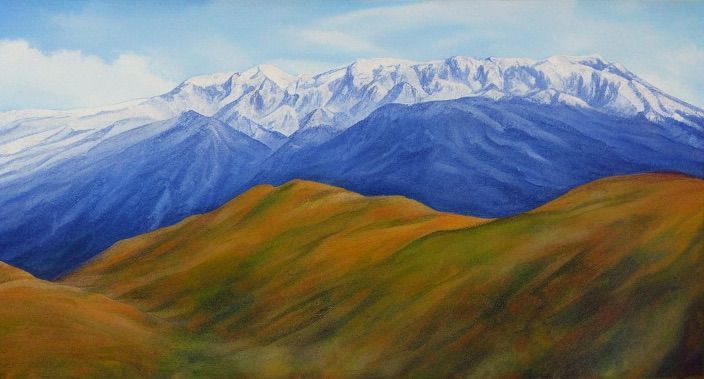 ---
A Call for a New Manifest Destiny
by Ken Homer
'Manifest Destiny', a phrase coined in 1845, is the idea that the United States is destined—by God, its advocates believed—to expand its dominion and spread democracy and capitalism across the entire North American continent. The philosophy drove 19th-century U.S. territorial expansion and was used to justify the forced removal of Native Americans and other groups from their homes. The rapid expansion of the United States intensified the issue of slavery as new states were added to the Union, leading to the outbreak of the Civil War.

~ Source: https://www.history.com/topics/westward-expansion/manifest-destiny
Underlying the doctrine of Manifest Destiny was the ideology of capitalism and its view that the Earth is inert, that land is only productive if it is being worked, that those who own the means of production are granted the rights to exploit the means of production in any way they wish regardless of whether their actions might destroy those means of production and wreak havoc on ecosystems that took thousands of years to evolve.
I've heard it said that it is easier to imagine the end of the world than it is to imagine the end of capitalism. Perhaps that's a contributing factor to the growing body of doom and gloom forecasts that seem to have captured so much of our collective attention that the term "doomscrolling" has entered the vernacular.
So, how do we get out of the capitalism box? A box that has so constrained our thinking that we apply the language of commerce to virtually every aspect of our lives. A box that is also inhibiting our ability to secure a thriving post-capitalist future. What fundamental changes in our worldviews are needed? Is it possible to rework the frameworks that capitalism imposes on us and to design a future where the promises of ecological health, social justice, and meaningful lives are possible without the need to exploit both nature and people in ways that lead to minority rule and ecological destruction?
For a long time now, I have been convinced that applying problem-solving approaches to wicked problems is useless at best but more often they simply make things worse. It's clear that Albert Einstein was onto something of extreme importance when he claimed that, "Imagination is more important than knowledge. For knowledge is limited to all we know and understand, while imagination embraces the entire world, and all there ever will be to know and understand."
I assert that to move to a post-capital world, we need imagination first and foremost. Later, once we have imagined what a world that has moved beyond capitalism looks like, we can apply our knowledge in service to designing systems that will bring our collective imagination into a new kind of manifest destiny.
So, I invite you to join me in imagining a new form of Manifest Destiny. One that starts with a foundational belief that human beings are a keystone species, our presence in Earth is not to exploit and extract, but to steward and grow the ability of Earth's ecosystems in ways that secure the flourishing of all life for as long as we can imagine. How long is that? Well, consider that the dinosaurs roamed for over 150 million years before a meteor caused their extinction. And they had brains the size of walnuts! Surely, with our big brains and our thinking machines we can manage to live at least as long as the dinosaurs did!
Below is my first draft of questions we might pose to kickstart our imaginations. It's a modest start to be sure. You are invited to add your questions. If enough people are interested, we can move the question list to Mattermost and then hold calls to explore what is emerging.
What would a world that provides for the wellbeing of the children or all species for all time look like?
What would the role of humans in such a world be?
Who needs to be invited into the conversation?
What processes will we use for including the voices of those who can't speak for themselves?
What kinds of timelines will be helpful for determining what kinds of processes to support?
What does capitalism do well and what elements of it we would want to conserve?
What role does petroleum play in this new world?
What kind of property rights – including intellectual property – will support the long-term health and thriving of people, animals, and plants?
What kinds of rights would be ascribed to non-human actors?
Where does agency reside in this new world?
What kinds of agreements need to be struck among members of diverse nations?
What kinds of collaboration and decision-making structures need to play a role?
What timescales need to guide which actions?
What kinds of knowledge need to be applied?
What kinds of healing can be applied to open the minds of those who are closed off from the world?
What does a justice system that actually repairs the rifts in the social fabric created by criminals look like?
What current systems already support the emergence and realization of this new world?
What current dysfunctional systems can be easily shifted to be more wholesome?
What current systems of harm will need to be replaced and what will replace them?
What kinds of scaffolding will be required to help us through the transition, particularly in the areas of energy, transportation, housing, etc?
Where do we turn for models and inspiration, examples of self-organizing and self-healing systems that can help us in our quest?
Please add your questions if you are interested in this kind of conversation.
Thanks!
Ken
---
A Trip to the Circus
by Ken Homer
---
Thank you for reading! Next edition will be published on 19 October 2022. Email Pete with suggested submissions.
Special thanks to Kevin Jones, Jamaica Stevens, Wendy McLean, Gil Friend, Klaus Mager, and Ken Homer for their contributions to this issue. Interstitial images by Peter Kaminski with Stable Diffusion and DALL-E.