2/2/22 First BPD!
News and views around the Plex, for 2 February 2022.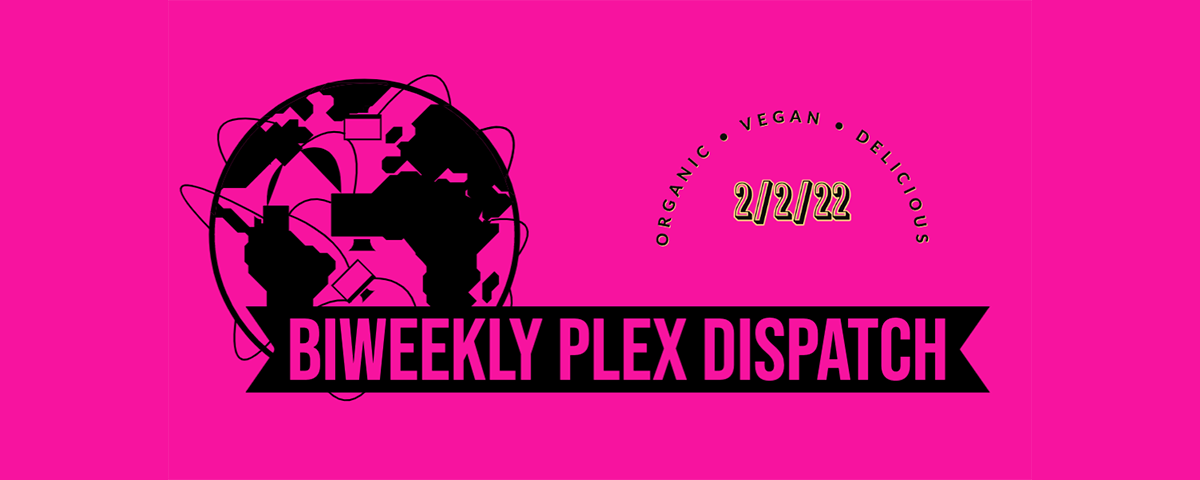 Price per issue: 1 USD, or your choice of amount (even zero!) See more details at Remittance.
Welcome to the Biweekly Plex Dispatch
The "Plex" is one name for the loosely federated set of inter-communities we're in.
The Biweekly Plex Dispatch (you're soaking in it) is an inter-community newspaper published by Collective Sense Commons on first and third Wednesdays of each month.
We're glad to see you here, and we hope that this newspaper will be a helpful community service. Please feel free to submit suggestions for stories for the next edition here: Inbox for Biweekly Plex Dispatch 2022-02-16.
– Pete, your humble editor
OGM: SenseDoing
A new channel, [ogm] SenseDoing, will help us do more of the sensemaking that we talk about so much. Thanks for bringing us back to it, Rob! We had a great pop-up call that Sam led to help kick us off on the topic, 2021-01-27 SenseDoing OGM call.
OGM: Money and Value Conversation
There has been a really cool conversation about "money" and "value" that started on the OGM mailing list, and then continued during the 2021-01-13 "Money" Thursday call that Grace led. We're thinking of creating a Mattermost channel for more ongoing conversations on the topic. Your thoughts?
OGM Forum Going Read-Only, Archived
RIP OGM Forum, we hardly knew ye.
OGM used a Discourse forum server for about six months in 2020 and 2021, but for various reasons, conversations ended up moving to other platforms. Having the server active takes a small amount of time and attention from the admin folks, that's starting to seem like wasted effort. Pete will soon decommission the live forum software, and replace it with an archive of the conversations there.
OGM: Jerry's Brain Front End
Bentley is working with Jerry to create a lightweight, read-only, open-source Jerry's Brain front end. It will use Marc-Antoine's and Pete's MemeBrane database navigator for TheBrain data as its back end. MemeBrane uses PostgreSQL as its datastore.
OGM: Weaving the World (and The Big Fungus)
Jerry and Stacey are editing transcripts of four calls intended as the first salvo of the Weaving the World podcast. This has also led to many a useful conversation about what "weaving" is, what "the big fungus" is, and how we might do all that together (see SenseDoing above). Expect the first WtW episode to drop Real Soon Now (aka, sometime this month).
Pick Jerry's Brain: Ideation as a Service
As part of his evil plan for world domination, Jerry aims to improve his financial stability by offering "Ideation as a Service", with his shingle hung at PickJerrysBrain.com. If you have suggestions for how he should go about this, he's all ears.
George Pór Interviewed by Ken Homer
Ken interviewed George Pór for Society 2045. View here: Society 2045 Friday Talks: S2E04 George Pór, researcher and radical sociologist.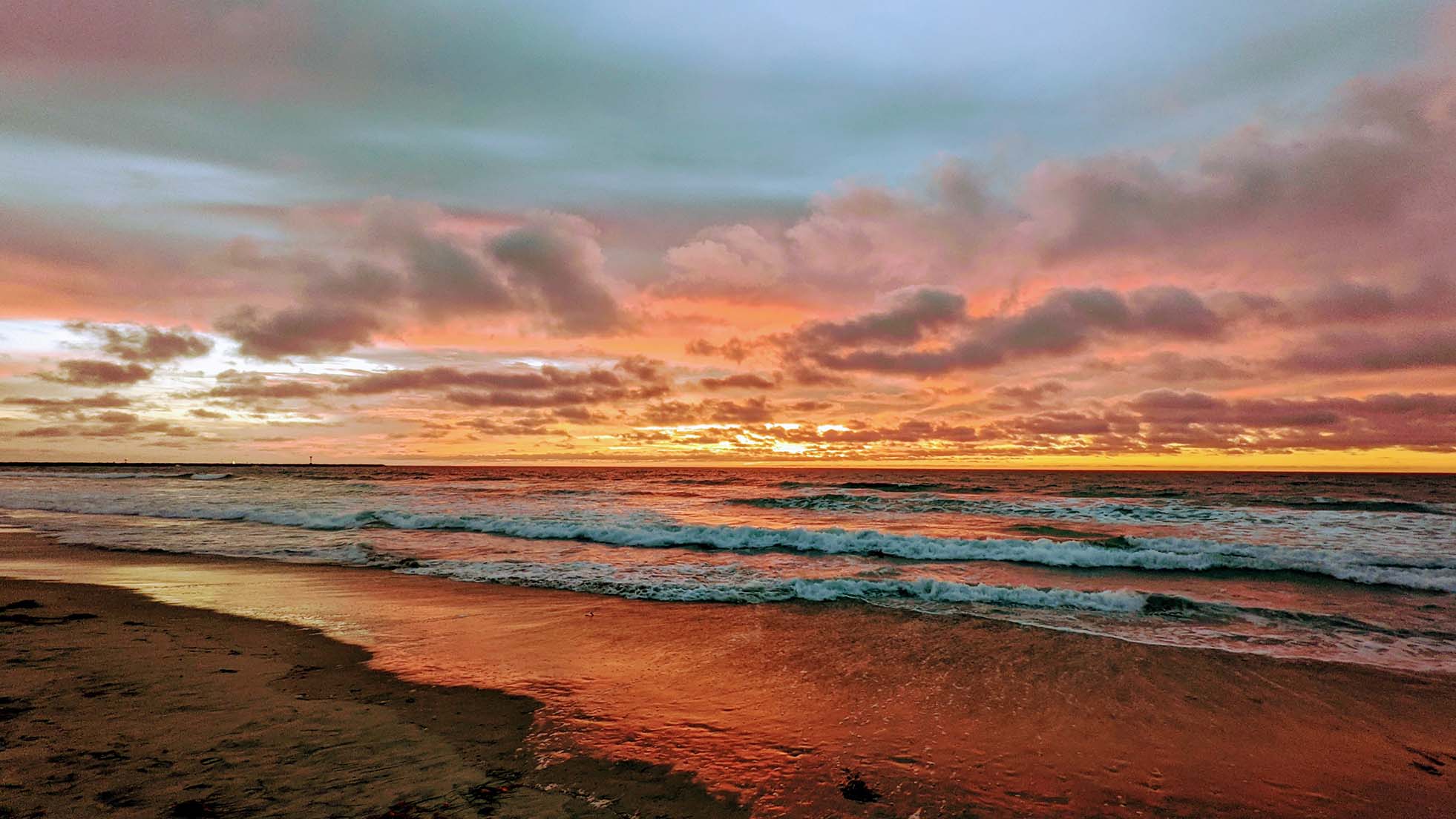 Massive Wiki: Syncthing, Page News
Bill and Pete's Massive Wiki work has been focused on the sharing part of Massive Wiki, and tooling to provide a list of recently changed wiki pages, called "Page News".  Page News is similar to "recent changes" in other wiki systems.
Git (and Github or similar) is one way to share the wiki content that also provides versioning. We have been exploring a peer-to-peer (P2P) way to share using Syncthing. Syncthing avoids the complexities of Git and Github, but has only a rudimentary approach to managing versions. Both sharing methods require participants to share a working model of how the systems work, and local "system administration" overhead, at least for now.
With Page News, pieces (literal pieces and snippets) of code have been written to gather recent changes from Git repositories and the file system. Page News for Syncthing wikis is still in the trial-and-error development phase.
Both of these efforts have an end goal of simplifying the Massive Wiki onboarding experience for participants.
For more on these and other Massive Wiki topics, join the Massive Wiki chat channel, or join our weekly Zoom call, Wednesdays at Paris, 6:00pm / New York, 12:00pm / Los Angeles, 9:00am Thursday: Sydney, 2:00am. Zoom link in the chat channel.
Social Technology in Service to a Thriving World
You are cordially invited to join the Collaborative Technology Alliance! We facilitate collaboration among those building social technology in service to a thriving world.
Join the CTA Hylo group to participate with us.
Our next open community meetup will be Feb 10 at 0600 UTC // 0200 AEST // 0900 PDT // 1200 EDT, and join info will be posted in the Hylo group shortly.
Catalist and Trove
The Trove team has been working hard to incorporate feedback from the initial communities using the platform in its alpha form and simplify the functionality and UX. The main focus has been on the event features as well as solving the problem of "link and tab overload".
Explore upcoming public events in the Trove Calendar
Job Opportunity: Tech-Savvy Cross-Community Ambassador
Trove is a social network and digital library for individuals and communities working on changing the world. Trove is seeking a tech-savvy individual to work within and across a diverse set of online communities, like the ones in this newsletter. As a Cross-Community Ambassador, you'll have the opportunity to get exposed to various worlds of social impact while sharing product knowledge and acting as a connector across communities. You'll also showcase what's possible within the Catalist tools and Trove, and help individuals navigate the interface, input information, and find what they are looking for. This is a highly flexible position, with immediate availability.
Community Tool Available for Beta Testing: Catabot
Catabot is a chatbot that groups can use to have an external collective memory. It aggregates and automatically tags links from group chats and creates libraries that can later be added to, shared, or federated. The bot is currently compatible with Telegram, Mattermost, and Discord. Reach out to Vincent to learn more.
Game-Based Sensemaking
Jack and Marc-Antoine are making tools and processes that would help lots more people navigate, discuss, and make sense of big, hairy topics. Learn more and join them at the Game-based Sensemaking chat channel.
New Peer-Led Peeragogy Course, "Opening Education" Podcast
A new peer-led Peeragogy Course will start February 3rd. Meetings are at https://meet.jit.si/peeragogy on Thursdays at 2PM UK time.  Participants from Malaysia to Brazil and beyond have joined a series of office hours in January to help design the course format.
We're initially planning to make it a peer-led stroll through the Peeragogy pattern catalogue. The format and structure may develop further as we go along.
Also, we've posted a new podcast recorded January 25th, "Opening Education", with guests David Preston and Peter Shukie.
"Making Choices About Water" Website
A panel discussion "Making choices about water", held 16th Dec 2021, has been turned into a website by Pete and Wendy E. The aim is keep conversations about difficult topics open, active and independent of commercial interests. Content is blockchain, personhood of rivers and Australian Indigenous perspectives on water management. Check out the resulting Making choices about water website! Email waterchoices@cynefinaustralia.com.au to comment or contribute.
Interoperability Flow, CICOLAB Update
Charles Blass
a bit of update, cicolab.org(collective intelligence collaboratory) has been on hiatus as we assess re-activating our amazing #community and #repository — people #1 and the collection of recordings, documents, artifacts #2
i've been refining a set of patterns i call "interoperability flow" (IF) — a social layer to integrate within and wrap around the concurrent twins of doug engelbart's framework, ie the DKR (dynamic knowledge repository) and NIC (networked improvement community).
the IF pattern sequence (could evolve into a pattern language) represents the values of wise collaboration — requirements for interoperability in all forms at all scales, first and foremost informing human interactions and relationships, ideally/ ultimately to be translated/ transposed and applied throughout all types of living systems.
according to howard rheingold (one of doug's protégées and one of my teachers) the "dynamic" part of the engelbart DKR is simply "conversational". regarding the many ongoing conversations (spoken and written) i'm privileged to engage in: i've come to view them as "semi-synchronous", an amalgam of synchronous and asynchronous, particularly in gathering, mapping and harvesting a vast range and volume of conversational content.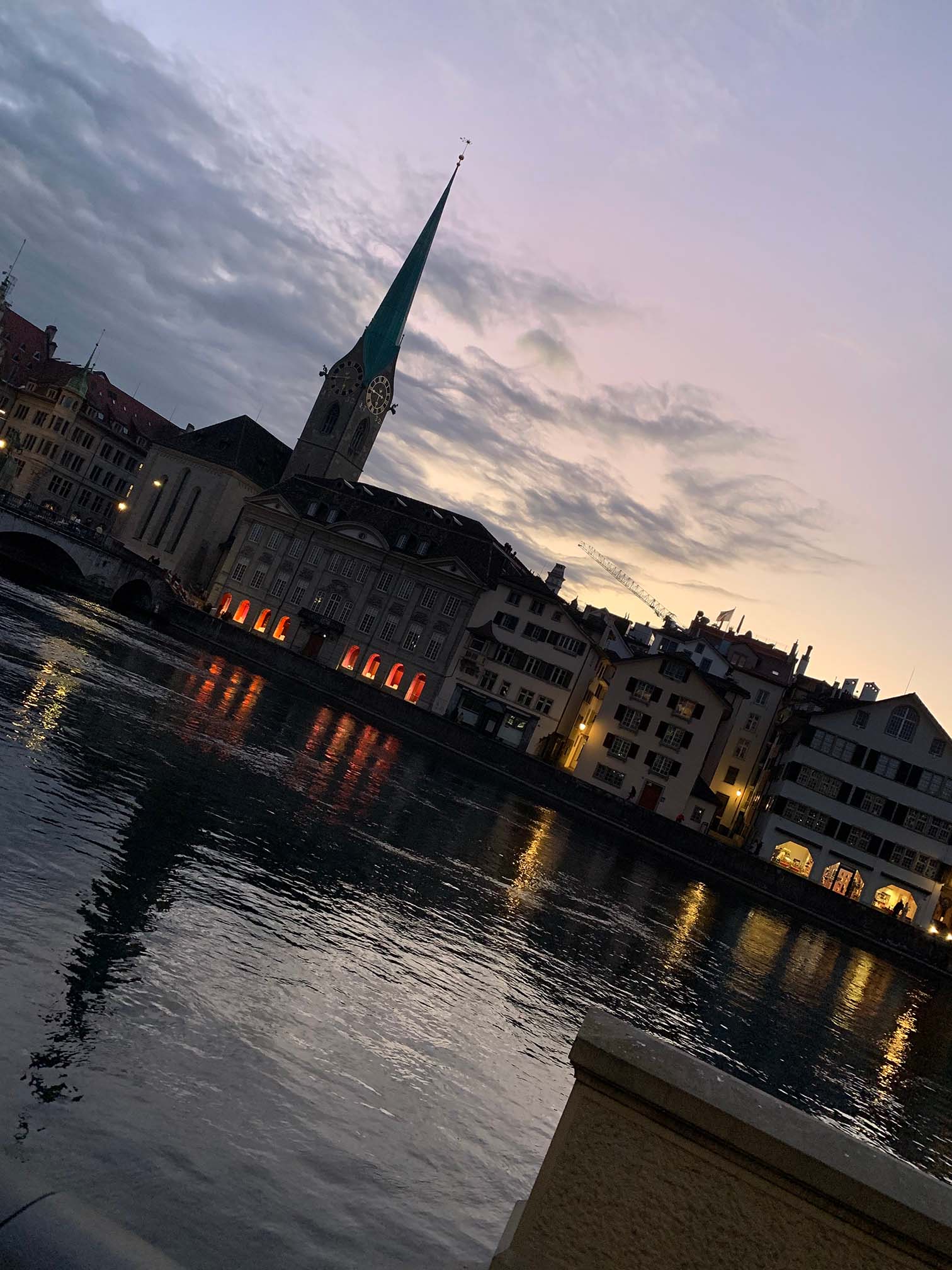 feeling blessed to weave within many communities … growing tangible awareness of potentials manifesting … lately clarifying thinking around developing/ experimenting with 'functional enough' metrics per pattern (relative and iterative) toward assembling a working prototype including facilitation flow and ultimately mapping of semi-sync conversation.
streamlining transitions from old to new paradigms of conversation, publication, interoperability and wisdom. Updates/ shoutouts, bit.ly/lovevolv  + producing 'Sun Radio' twice monthly, archives at lovevolv.org
📍 Zürich, Switzerland
The Tapestry Project
Wendy McLean
I've been hearing an increased urgency lately, from all communities, to see their projects, initiatives, expertise, funding, etc. mapped in one place.  In essence, for people to be seen by their communities and for communities to see the whole of what their members need and want.  To this end, I've finally come up with a solution that I'm hoping will help.  I've called it The Tapestry Project.
Through a dynamic questionnaire, people identify their threads, and then they get to see how they're woven into the fabric of their community.  So far, the results are shown in a spreadsheet.  But in the near future, we'll be able to show it in a dynamic grid, kumu-type map, or searchable list views.
The benefits are widespread.  Individuals learn about their pieces, just by filling out the questionnaire.  Then the community learns how people align with others, where project synergies exist, what opportunities there are for further discussion, and where holes might be in their approach.
Best of all, the holistic view of The Tapestry allows the kind of insights and questions to emerge that enable each member to take steps towards the community's goals.
The Tapestry is being developed right now in bubble.io with the help of Vincent Arena and Jonathan Sand.  Prototypes and discussions have been much supported by Flotilla and WINfinity and which continue to shape how this can be used.
For more, check out www.everyoneswisdom.com/tapestry.
NooNET - Trust Networks as a Service
Brad deGraf
NooNet is Trust Networks as a Service, an important component of the infrastructure we need for making sense, realizing our collective intelligence, and claiming the agency we deserve but tragically lack.
A core component is 'digitizing trust/respect'. We all have deep knowledge about who is doing great work on what, but it's barely accessible digitally. NooNet is focused on empowering each of us to contribute our corner of that knowledge to a shared resource / commons in the form of a graph database of great humans, a 'smart swarm'. We can collectively innovate on that, and govern it using the liquid democracy embedded in such networks (see our 2005 LANL - Social Networks for Collective Decision-Making). For more, contact me at bdegraf@gmail.com.
Lionsberg Meta Project
As you all know, our resident builder Jordan has been discussing the concept of using an integrated program management approach to help shift the various sovereign elements into a better resourced, higher order functional unity…
The idea is that while we are all focused on [Projects], there is a [Meta Project] that is the totality of all the various elements we are working to fund and execute on, that could be potentially resourced and funded in aggregate with a growing set of shared services and infrastructure to lift all the various elements up.
Over the last two weeks, he has announced his intention to go to work on this full time, and has included a run for President in 2024 as an opportunity to put the full resources and might of the U.S. in service of a wise new vision and plan of action.
While something like this has never been done before, it is a total coordinated strategic plan that simultaneously addresses all fronts, and just might work.
Jordan has been inquiring about how we can help our network reach its goals as part of a larger coordinated plan of action.
If you would like to learn more about a coordinated joint venture to confront and overcome the total set of global grand challenges and forge the better future we all desire, shoot an email to J@Lionsberg.org or follow @JNicholasOne for more info.
If you have a project that you believe matters and would like it to be considered for funding and implementation as part of the [Lionsberg Meta Project], please let Jordan know!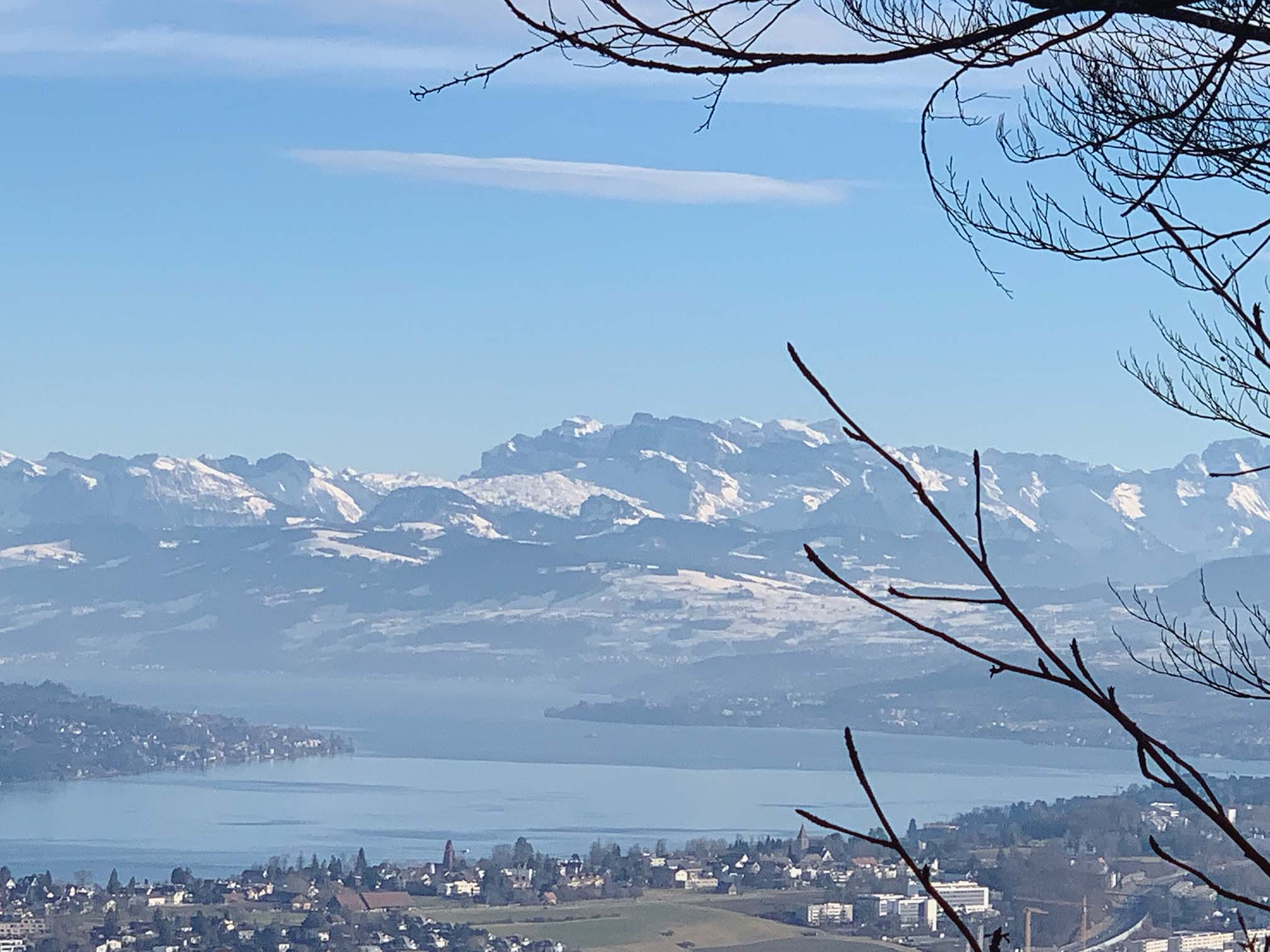 Name Key
Bentley = Bentley Davis
Bill = Bill Anderson
Brad = Brad deGraf
Charles = Charles Blass
Grace = Grace Rachmany
Jack = Jack Park
Jerry = Jerry Michalski
Jordan = Jordan Sukut
Ken = Ken Homer
Marc-Antoine = Marc-Antoine Parent
Pete = Peter Kaminski
Rob = Rob O'Keefe
Sam = Sam Rose
Stacey = Stacey Druss
Vincent = Vincent Arena
Wendy E. = Wendy Elford
Wendy M. = Wendy McLean
Special Thanks
Dear Bill Anderson, Brad deGraf, Charles Blass, Jack Park, Jerry Michalski, Joe Corneli, Jordan Sukut, Stacey Druss, Tibet Sprague, Vincent Arena, Wendy Elford, and Wendy McLean: Thank you for the help with this issue of BPD!
– fin –