Around The Plex, 4 May 2022
News and views around the Plex, 4 May 2022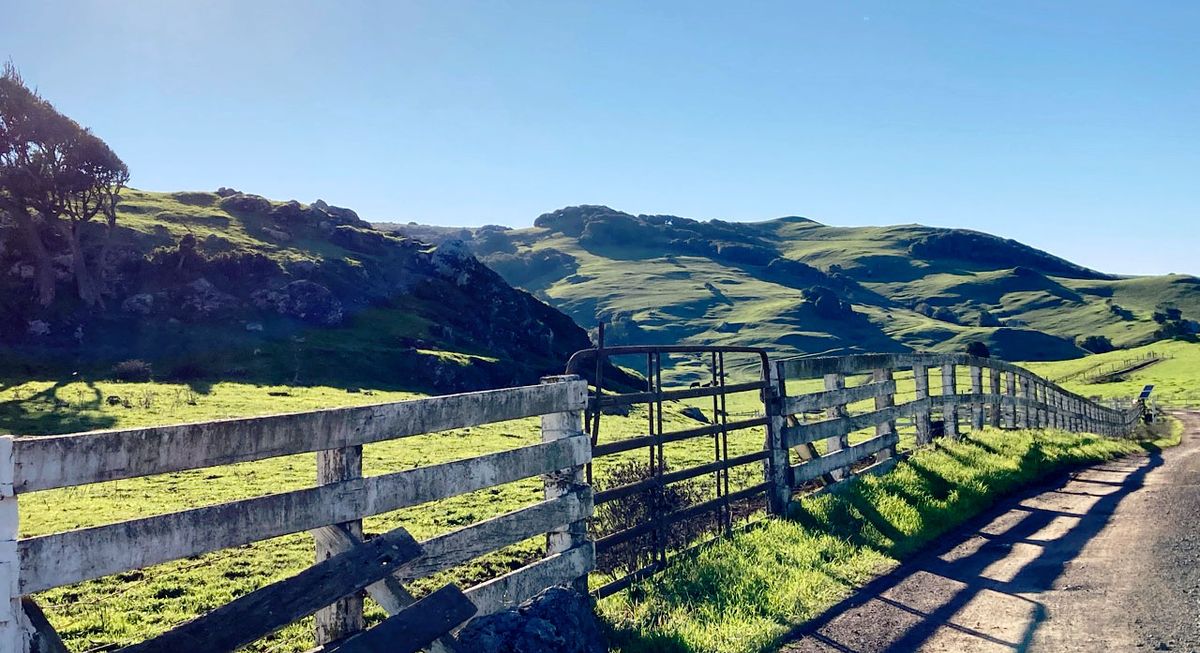 The Biweekly Plex Dispatch is an inter-community newspaper published by Collective Sense Commons on first and third Wednesdays of each month. Price per issue: 1 USD, or your choice of amount (even zero).
---
In This Issue
Massive Wiki Dev Update
The Power of Three: Executive Intelligence in Conversations
Can We Afford to Have a Future?
Map Weavers Update
Everyone's Wisdom Update
Oracy Labs
The Meta Project Week 4
---
---
Massive Wiki Dev Update
by Bill Anderson
Massive Wiki development continues at a steady, one step at a time, pace. Pete and Bill have been pair-programming (old-school) and working on two fronts:
(1) make using the MW model easier for first-time participants; and
(2) improve a basic design and features of a MW website.

Work on (1) has yielded an architecture that separates technologies supporting sharing from those supporting version control. One goal for this work is to provide a simple procedure for getting new participants up and running a MW on their own computers and sharing it with others. Providing an operational model for users and hiding the plumbing is interesting design and deployment work.

Work on (2) is providing a sidebar on the wiki web pages and ensuring that all wiki links point to existing web pages (i.e., no more 404s). Next steps on the website include search, separate home-page template, and providing a link to the most recent changed wiki pages.
The Massive Wiki team welcomes you to drop by the Massive Wiki chat channel on CSC Mattermost, or the weekly Massive Wiki Wednesday zoom call, 9am PDT, 12pm EDT, 4pm UTC (during Daylight Savings), zoom link in the chat channel.
---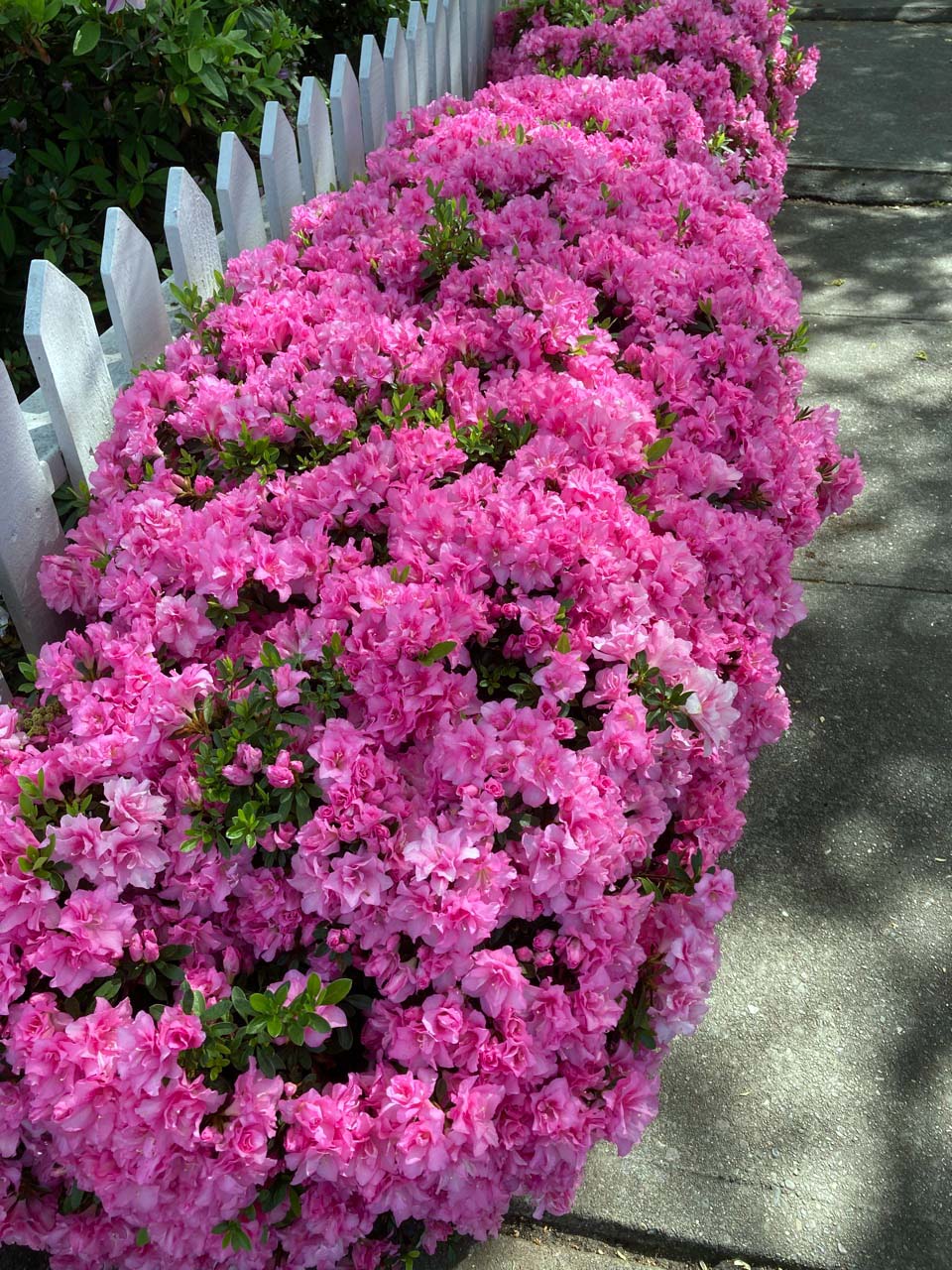 ---
The Power of Three: Executive Intelligence in Conversations
by Ken Homer. An ongoing series about the Power of Three.
These next three posts will look at how to integrate all three brains to build stronger relationships.
The Critical Positivity Ratio – CPR
Barbara Fredrickson is a professor of psychology at The University of North Carolina at Chapel Hill. She has done extensive research on applying positive psychology at work. Dr. Fredrickson asserts that for businesses to flourish and thrive employees need to maintain at least a 3:1 ratio of positive to negative comments when talking about the company and their work. She refers to this as the Critical Positivity Ratio or CPR.
John Gottman made a name for himself early in his career thanks to his ability to accurately predict if newlywed couples will stay together over the long term after interviewing them for just an hour. Gottman's secret is in observing how the couples respond to what he calls "bids for connection." A bid for connection is a simple conversational move such as sharing a bit of good news. When we are offered such a bid we have two choices, turn toward the person (accept the bid) or turn away from them (reject the bid). Gottman maintains that if we want to maintain positive relationships that endure and deepen over time we need to accept (turn towards) an average of five out of six bids for connection. Gottman's ratio of 5:1 is a recipe for rewarding personal relationships that's slightly higher than Fredrickson's collegial ratio of 3:1.
Shelly Gable is a professor of psychology at UC Santa Barbara. Her work focuses on motivation, close relationships, and positive emotions. Among her research findings is this interesting notion: how people respond to us when we share good news is even more important than how they respond to us when we share bad news with them. Few things are as injurious to a relationship as sharing something that you are excited about only to receive a tepid response from your listener(s). This has important implications for building and maintaining relationships.
Professor Gable's work examines how approach and avoid strategies contribute to the unfolding and the quality of social interactions and close relationships. She has developed a quadrant model that outlines the conversational strategies people use to respond when someone shares good news.
One way we can take concrete steps towards improving our CPR is to familiarize ourselves with Gable's matrix and cultivate the habit of responding actively and constructively. A diagram outlining those quadrants is shown below.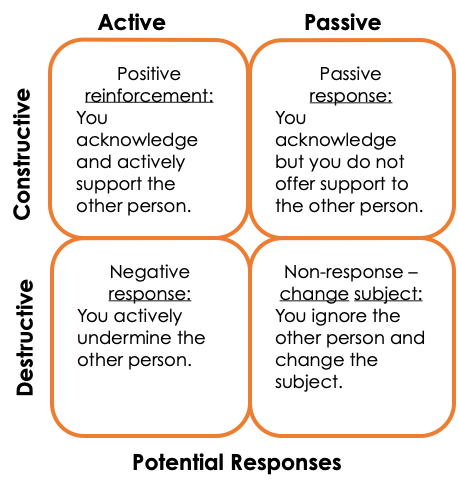 As you can see, each box represents a move or an offer that will either nourish and deepen your relationship or corrode it and cause it to degrade over time. This is a conceptual introduction based on our head brain. The next two posts will examine this framework from the perspectives of our heart and gut brains.
Practice: For the next couple of weeks self-observe and notice how often you operate out of each of these quadrants. Your results may surprise you!
---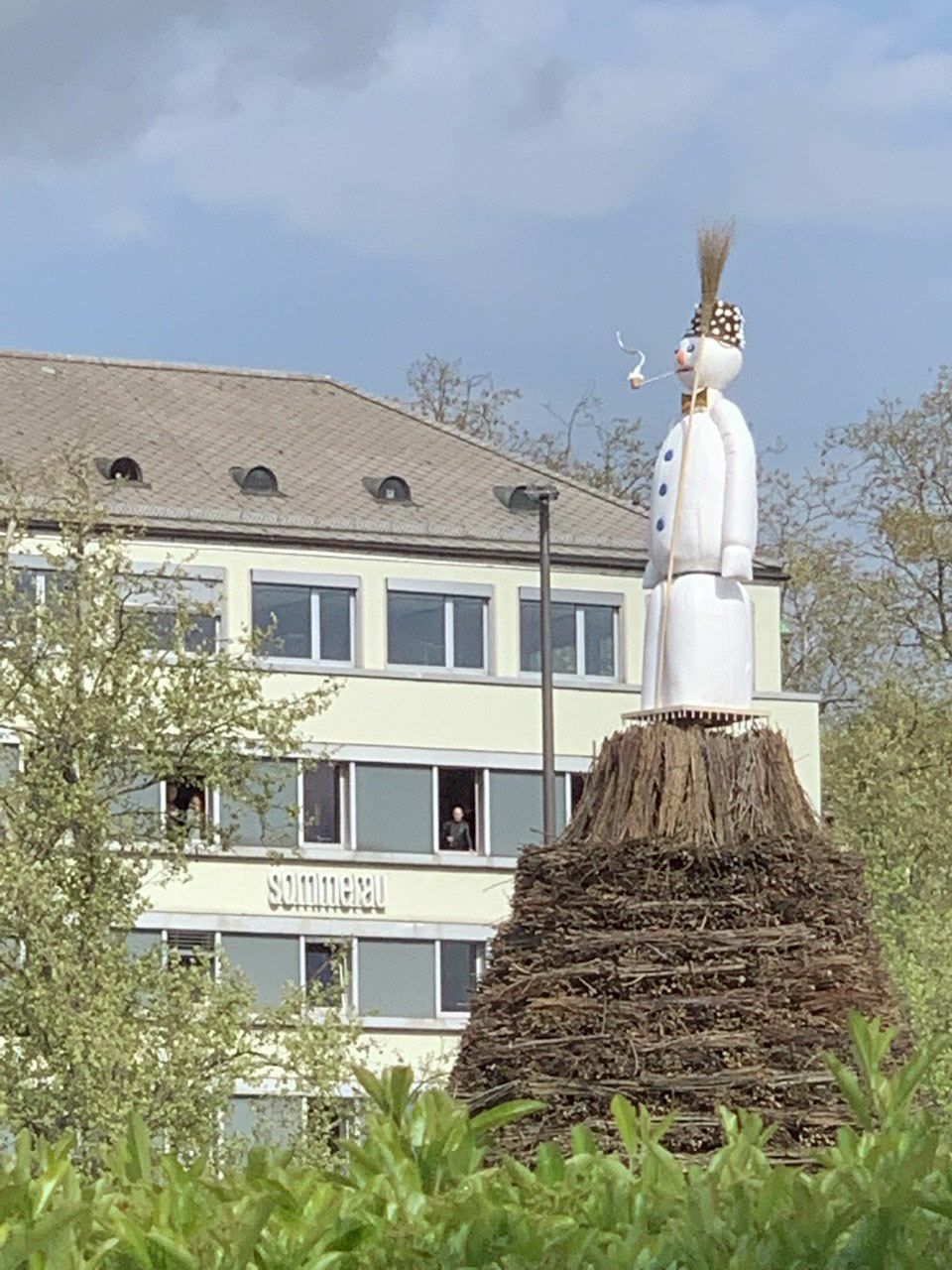 ---
Can We Afford to Have a Future?
Living Between Worlds (4/20) With Andrew Winston
On 20 April, Gil Friend hosted Andrew Winston (co-author of NetPositive) to explore WhyTF otherwise smart business execs seem to think that we can't afford a future.
Summary/reflection by Gil on the NatLogic blog:
As Andrew Winston (co-author of Net Positive) wrote recently: "A banker approached me after a talk and told me that it would be great to invest in the clean economy and other sustainability priorities, but the numbers 'just don't pencil out'." His response: "Yes they do."
Which led me to wonder: "Why do so many otherwise capable business people think that we can't afford a future?" (Since, as Interface founder Ray Anderson was fond of saying, "If your sustainability program is costing your money, you're doing it wrong!")
Or, put another way,
In this video of my latest Living Between Worlds* webinar, Andrew and I—and 100 or so of our friends and colleagues—explore this mess: both why it's so, and how how we attempt to untangle it with our clients, by engaging narratives, habits, tools, practices, incentives, and more.
You can watch our conversation here. Please comment, like, and subscribe—and let us know if you'd like to bring this conversation into your organization.
The next Living Between Worlds is on 18 May 2022 and every third Wednesday. Register here.
Gil is also working on Critical Path Capital, standing up a holding company to acquire, transform, and transition micro/small-cap companies into ecologically-grounded, employee-owned, community-rooted businesses. (Think of it as "the picks and shovels of the next economy.™")
We're search stage, looking for established small/medium companies (say ~20 to a few hundred employees) in Energy, Buildings, Mobility, Food+Soil, Circular with an owner/founder approaching retirement and concerned with legacy. Also for financial analysts/designers. Also operating executives. Also seed investors (with right of refusal on subsequent.)
---
---
Map Weavers Update
Map Weavers is a new group with a mission to create maps that enable people to interact with data, produce the visuals needed for deeper understanding, match needs with offers, discover the synergies, reveal the gaps and serve collaboration. It was created in response to an RFG by The Meta Project, but it works on both Meta Project mapping and mapping for other groups.
On the Map Weavers call today:
Catalist currently lists 33 people, 33 projects for Map Weavers / Meta.
Connections were woven between people and projects with connections, from which a Kumu network visualization was shown.
Jonathan Sand showed his knowledge graph in Seriously, along with page view to PDF export.
We brought up the idea of setting up a sync connection between the Biweekly Plex Dispatch's internal project watchlist and Catalist.
Intentions for Map Weavers next steps include:
Contact Vincent if you want to help with Airtable -> Kumu mapping.
Syncing the Catalist database with other databases.
Creating outline for what will be built in the next 6 weeks, with Gantt charts / tasks lists / expanded lists of projects & people
Journalism - sharing mapping info in a way that more people can absorb and contribute to incrementally.
Supporting community building with mapping and visualization.
Holding focus groups to get input on what people would want to do with what we have.
---
Everyone's Wisdom Update
Wendy McLean is increasingly focusing on how we as humans can better create environments for emergence; how we can apply what we've learned and how we can learn from what has been applied.
She's currently curating and expressing information on this topic on the Everyone's Wisdom website, specifically with a recent post called "Finally" and a Miro board called the Cycle of Emergence which is open for all to comment.  She welcomes your feedback, and especially any suggestions on research or missing pieces she should consider.  If this is an area where you like to play, please reach out to her at wendy@everyoneswisdom.com. Blessings!
---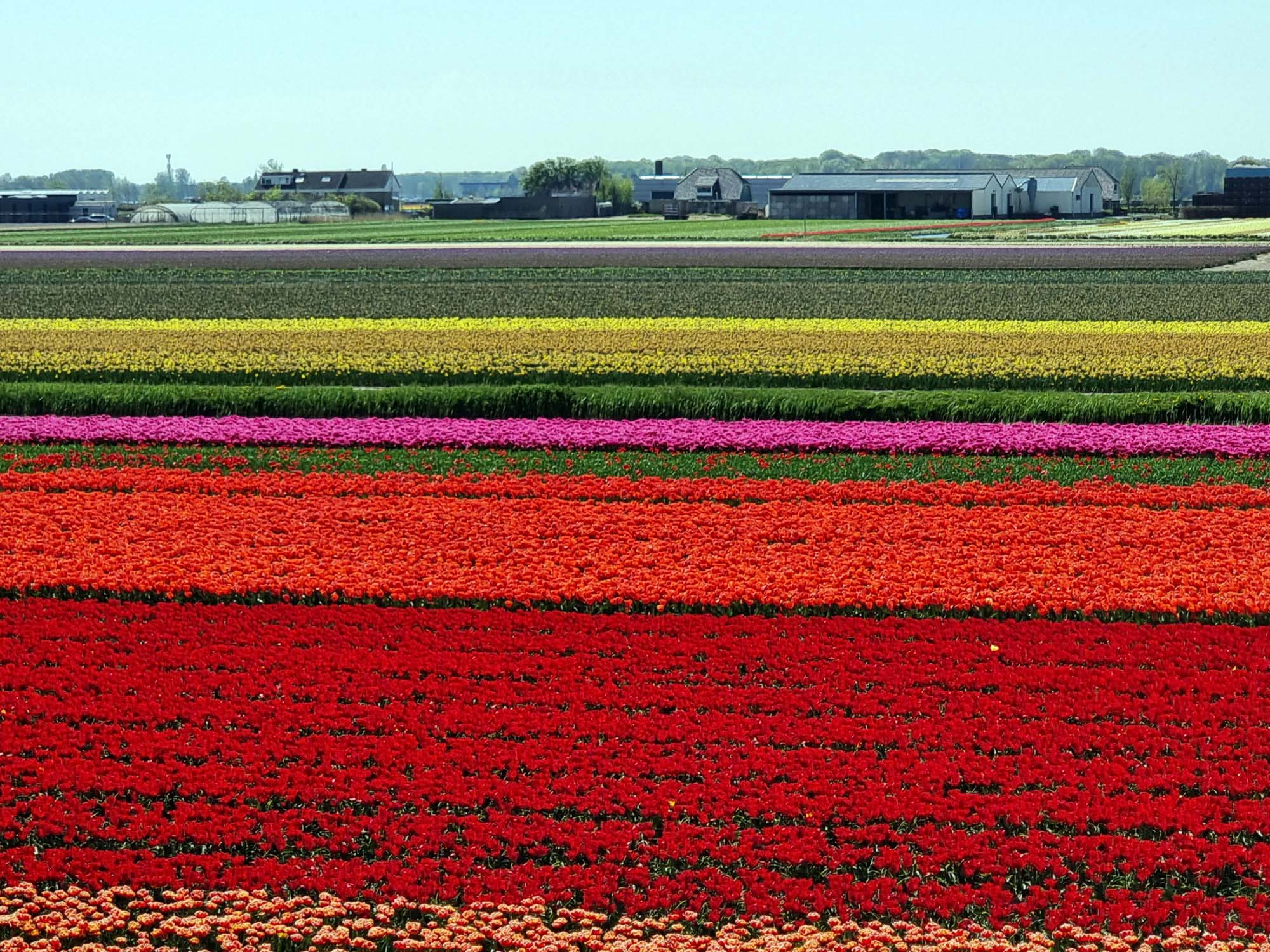 ---
Oracy Labs
by Hank Kune
Oracy Lab: https://conversational-leadership.net/oracy-lab/
Our team: Leif Edvinsson, David Gurteen, Hank Kune
Powerful conversations in the age of the Metaverse
For many centuries, conversation has been an important instrument for societal innovation.
English Coffeehouses, Paris Salons, and Viennese Circles brought people to congenial physical spaces to think together about how the world works, and why, and how it could work better. Diverse useful ideas and the seeds of innovation were sown there.
There was a drawback, of course. Participants had to be physically present in London, Paris, or Vienna.
In our digital age, conversations take place regularly online, with participants from all over the world.
But not every conversation is the same. Not every online encounter generates positive energy, feeds poetic imagination, and supports deep, reflective and powerful thinking.
The ORACY LAB is an exploration of how we can re-frame the work done by English Coffeehouses, Paris Salons, and Viennese Circles, so people can continue these kinds of generative co-creative conversations in the age of the Metaverse.
Tools for Navigating the Future
We believe that new competences and new mindsets are needed. Some of these can be found in the ideas behind oracy. From our perspective, it also involves (to use a few somewhat over-used labels) new protocols, different disciplines, other ways of perceiving and interacting, and the kinds of tools and technologies that support this.
Oracy is to speaking and listening what numeracy is to mathematics or literacy to reading and writing. It is being used in diverse programs through primary education in the UK. The George Lucas Educational foundation EDUTOPIA call Oracy "the literacy of the spoken word."
We believe it is more. We see it as an essential tool for navigating the future. Relevant to people of all ages and all cultures.
How can people learn to navigate the future in our current era, one increasingly characterized by:
Orality – the importance of the spoken word
Visuality – the importance of the image that catches our attention
Experientiality – where many people feel that only 'what we experience is real'
When some societies are suffering from a kind of 'collective ADHD' brought on by screens, and organizations like Meta (formerly Facebook), Microsoft, Google and Shopify have begun colonizing the Metaverse, other navigation tools are needed.
And environments where thoughtful, reflective and generative conversations are common.
We propose exploring this through practical action learning at Oracy Labs.
The Oracy Lab as Experimental Space
"The Oracy Lab is an experimental space for exploring the power and possibilities of conversations and spoken communication for conveying meaning and co-creating a deeper understanding of the complexity and dynamics of the world."
We see Oracy Labs as places to think, feel, and reason together, as a prototype generative innovation commons, a way for exploring and understanding how the world works.
We have begun prototyping Oracy Labs last month. On the 29th of April an initial prototype with 5 participants met for 90 minutes to explore some ideas behind the futures of fighting: How can people rethink ideas about conflict, struggle, diplomacy, getting ahead, feeling ourselves to be better than others, winning/losing and infinite games for the decade ahead?
Perhaps eventually even discover how can we repackage the processes of democracies in a decade full of disagreement, distorted truths, and renewed armed struggle we seem to be headed for.
In May, June and the summer we will continue. Our intention is explore Process, Mindset, and Protocols, as well as different thematic propositions and issues not normally addressed in multigenerational discourse and across political/religious divides.
Perhaps others in this network are interested in joining us. Both for exploring the thematics as well as for exploring relevant technology platforms and tools, other competences, and things important to you.
The intention is to publish all Oracy Lab material under a creative commons license.
---
The Meta Project Week 4
by Jordan Sukut
The Meta Project has advanced into Week 4 of the first six week cycle. After focusing on 1) highest intention 2) analyzing / mapping where we are, and 3) discovering what is missing...
...this week we are moving into a week of navigating / planning what is next.
A milestone to celebrate is that we have more than enough energy to carry us forward into the next 6 week cycle, and dozens of more connections and possibilities emerged the last couple weeks at a larger scale than we imagined.
After embracing all the discovery, we will now be working towards converging and exploring how to best coordinate / align / federate the various circles, organizations, working groups, projects etc. that are heading in the same direction.
Exciting times, thank you for following along! If you would like to get involved in the next 6 week cycle please reach out to Pete or Jordan and we will get you connected.
The Meta Project Navigation, 2022-04-27 call, among other things, had a remarkable energy shift in the middle. We had not yet started the convention of notifying participants that the recording would be published into the commons, so the recording is unlisted. Contact Pete or Jordan and for the link.
The Meta Project Navigation, 2022-05-04 call can be viewed at YouTube via Pete's Meta Project playlist. It is published under Creative Commons Attribution 4.0 International License (CC-BY).
---
---
Thank you for reading! Next edition will be published on 18 May 2022. Email Pete with suggested submissions by 17 May.
Thank you for your contributions this week: Bill Anderson, Charles Blass, Gil Friend, Ken Homer, Hank Kune, Wendy McLean, Jordan Sukut. The Biweekly Plex Dispatch would not be possible without the kind contributions and guidance from people in the network like you.