Plex: 20 July 2022
News and views from around the Plex.

The Biweekly Plex Dispatch is an inter-community newspaper published by Collective Sense Commons on first and third Wednesdays of each month. Price per issue: 1 USD, or your choice of amount (even zero).
---
In This Issue
Plex Weekly Calendar
Office Hours Update
Voice of Humanity Updates
Kindred Spirits Ireland
Plants and Animal
Movies to Stimulate Your Mind
---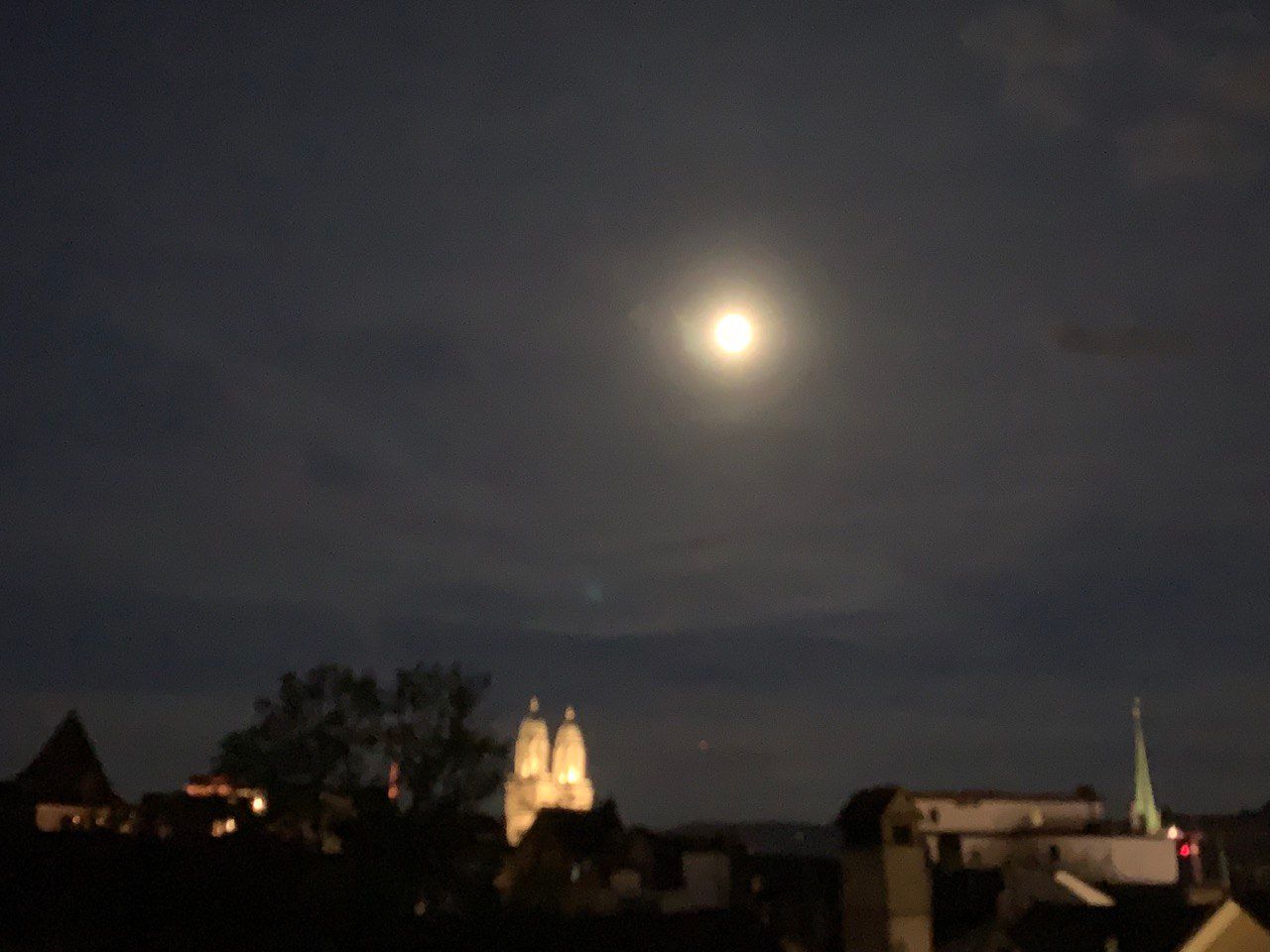 ---
Plex Weekly Calendar
We've developed a community calendar, with a number of weekly and other regular calls you may wish to attend. It doesn't show dates; rather, it shows days of the week.
To find the calendar in the future, please bookmark this permalink: Plex Calendar.
To see the calendar now, view it in Google Sheets:
There are a few timezones listed to the left, and in each cell there is a number from 0 to 23. That's the hour in 24-hour (computer, military) time; if the number is more than 12, subtract 12 and add "PM". Thank you for your patience with this format; it helps keeping it up-to-date easier and more accurate.
To make it more readable, the calendar only has grids on the hour.  Calls that start or end at the half-hour or other times are stretched up and down to fit the hourly grid. For that reason, the times are approximate; find the call and check the actual schedule to make sure you attend at the right time. Double-check with the provided link or the call host anyway; the Plex calendar is supposed to be an at-a-glance overview, more than a detail-oriented time planner.
Again, to find the calendar in the future, please bookmark this permalink: Plex Calendar. Please note, the Google Sheets link is subject to change.
Send updates and comments and suggestions on the format to Pete. Thanks for checking it out!
---
Office Hours Update
An update from last issue.
Ever wanted to talk with somebody, but "didn't want to bother them?"
On the Plex Weekly Calendar, you'll see Pete and Grace (DAO AMA) in the grid, and a link to Jerry's schedule in the notes below the grid.
Stacey is currently on hiatus from office hours.
Hey, do you want to set up office hours, too? Send an email to Pete to get listed on the calendar, or for tips and tricks about setting up your call.
For additional details, also see OGM Culture / Office Hours - OGM Wiki.
---
Voice of Humanity Updates
In keeping with the announcements of office hours, Grace regularly holds office hours on Thursdays (DAO Hours) which are in an AMA format.  Thursday mornings at 7:30 AM UTC and Thursday evenings 18:30 UTC. Anywhere from 0 to 4 people show up and it's in AMA format, so feel free to sign up and drop in. For one-on-ones, she definitely has time for OGMers and they can just ping her.
The Priceless Economics team is reading Balaji's "The Network State" and starting to respond through a Mirror blog. The first entry is here: PricelessDAO: It's not about a clean slate.  
Expect the series to be at least 10 blogs long as the framework is perfect for what we are doing. We don't want to share too much at this point, but there will be an official launch fairly soon.
Grace is at her 3rd conference in 3 weeks. Emerge Gathering Austin, the GEN-EU Ecovillage Gathering, and ETHcc. Too much to review, but one of the most inspiring but also frightening stories was of the GEN Ukraine group and the support they got from the Danish network to fund helping thousands of their displaced countrymen settle in the countryside temporarily–or not-so-temporarily, learn some gardening, and find a new way of life.
As a group, there was an overall sense that "What if we were right all along" about ecovillages being the only viable way of life, and "We are not prepared for what is already upon us". The atmosphere was celebratory though the gravity of the situation was clear.
The GEN Ukraine group is looking to build housing before the winter hits, so if you are interested in helping with the effort, please reach out to them. In addition to donations, they are looking for people who could serve as a guarantor for loans if they do not reach their fundraising goals. For more information: https://genukraine.com.ua/index.php/en/
---
Kindred Spirits Ireland
by Vincent Arena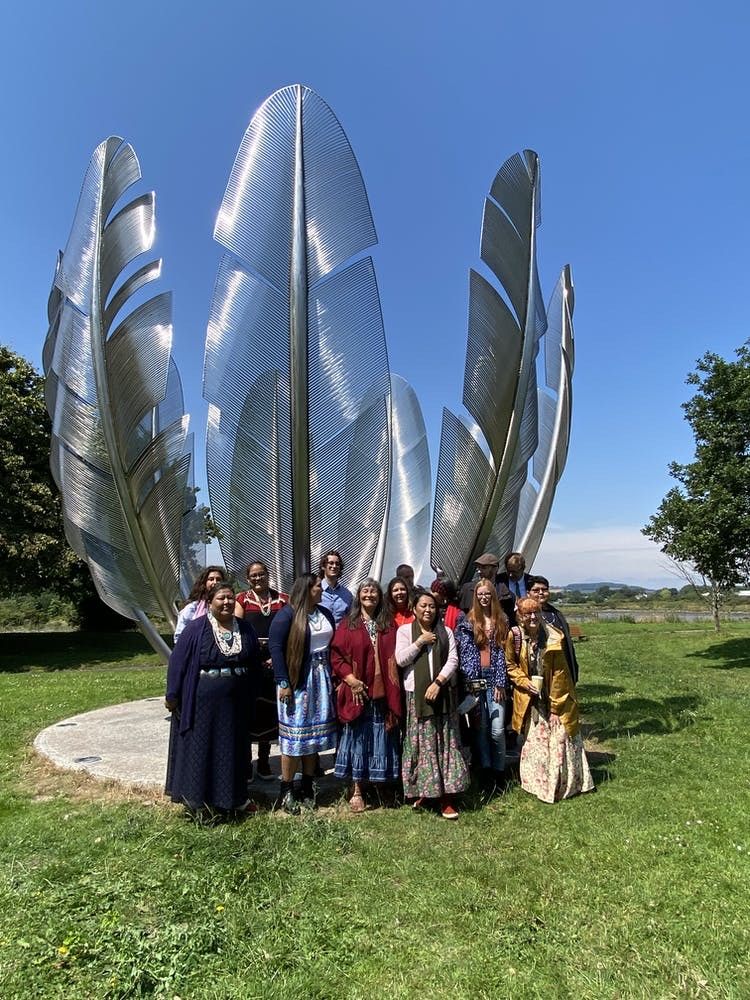 Kindred Spirits Ireland 2022 is a 4-day hybrid conference that started Tuesday with a celebration of international generosity and humanity. The Irish People, delegates from Ireland and representatives from the Navajo and Hopi Nations came together to share stories about the hardships of the pandemic that were lessened in part by a flood of support by thousands of Irish citizens.
The unique bond between the Irish people and the First Nations dates back to the 1800s when the Choctaw Nations sent money and food to Ireland during the potato famine, although they were also struggling themselves. This generosity was repaid generations later when over 29,000 Irish donated over a million dollars during the Covid-19 pandemic to the Navajo and Hopi Peoples Covid-19 Relief Fund.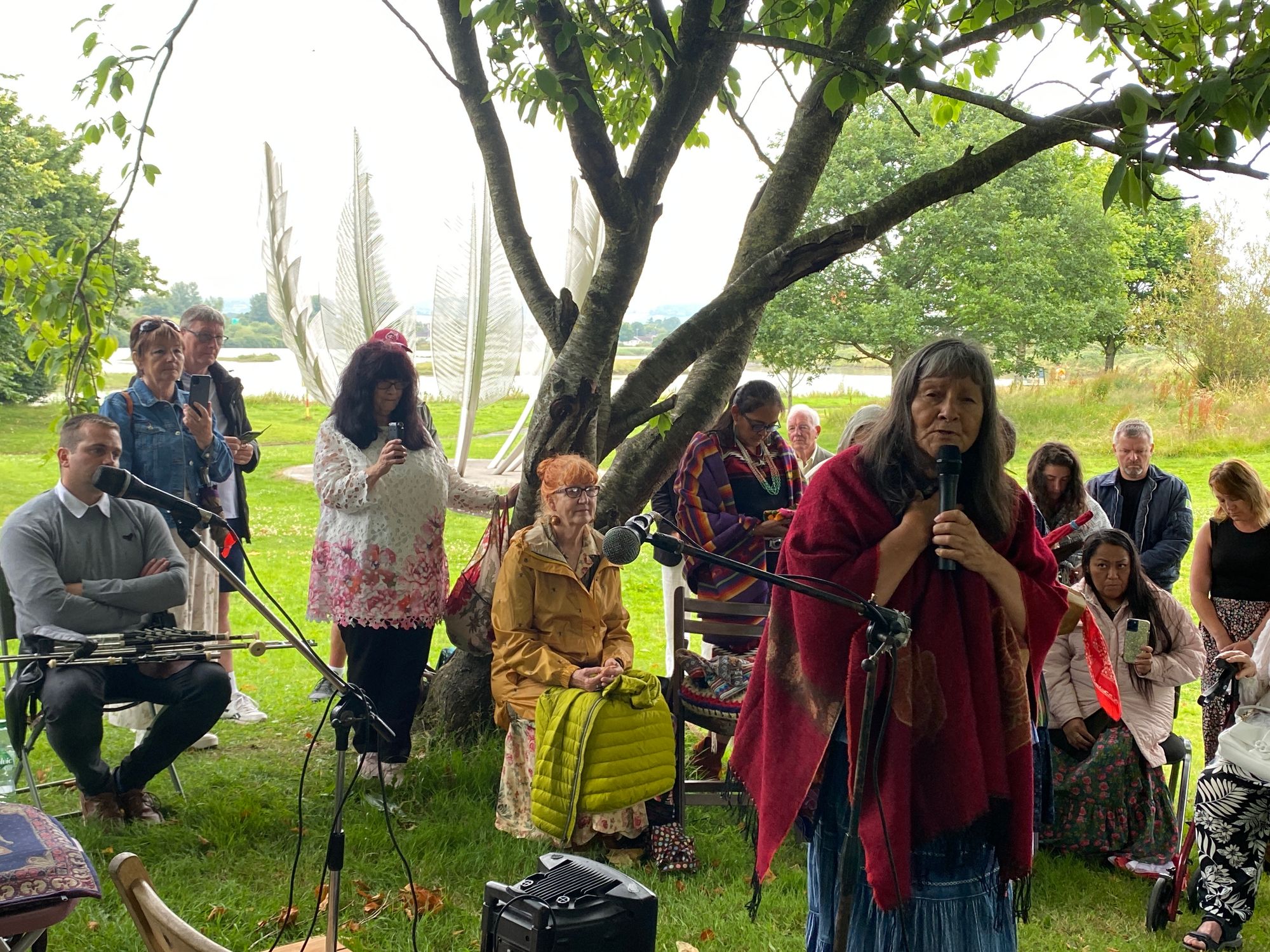 The conference builds upon this theme and implores us to think about the ways in which we can have difficult conversations, find what is in common, and collaborate across cultures and oceans.
Learn more about the event at kindredspirits.earth.
Sign up to submit a conversation or check out the agenda and join the conversations happening virtually from Wednesday July 20th to Friday July 22nd, 2022: https://www.catalist.network/event/kindredspiritsireland2022
More photos and videos can be found on the pages linked above!
---
Plants and Animal
by Ken Homer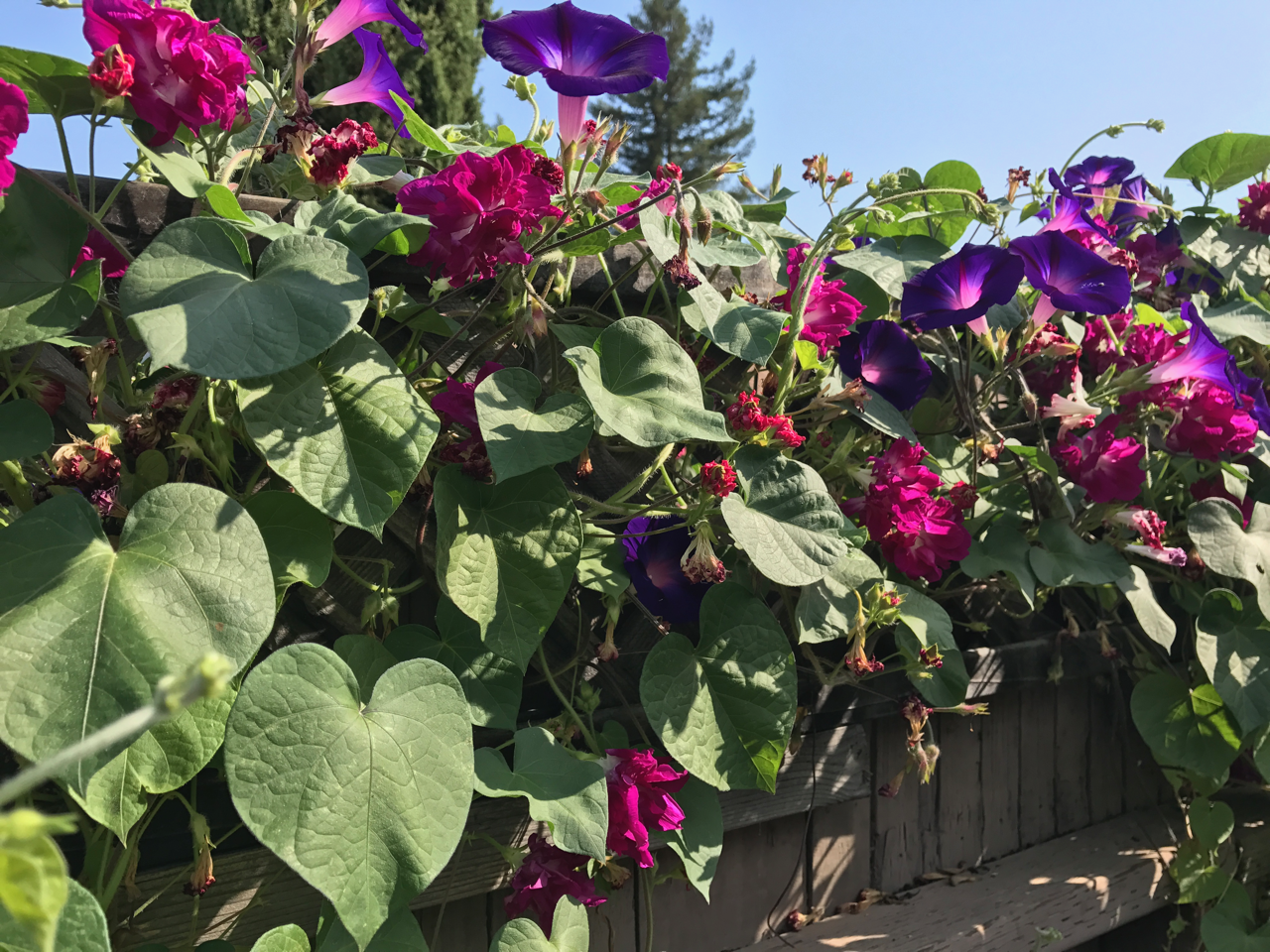 ---
Ken's List of Mind-Stimulating Movies
by Ken Homer
A modest list of documentaries and feature films, some serious, some light-hearted, all worth viewing.
13th – Documentary about the 13th Amendment and the troublesome uses to which it has been put.
32 Short Films About Glenn Gould – any fan of the Canadian piano prodigy will appreciate this film. If you are not familiar with him but love Bach, you will enjoy this film. Gould was unusual to say the least! Pay per view on youtube.
Baraka and Samsara (two separate films) – Ron Fricke was the cinematographer on Koyaanisqatsi. In these two films he takes his 70mm camera and films scenes of people and nature from all around the world. Both are wordless meditations on life and carry potent and evocative imagery.
Been Rich All My Life – Documentary about the dancers at Harlem's Cotton Club in its heyday. Known as The Silver Belles, the women range in age from 84 to 96. Amazon
Biggest Little Farm – An unexpectedly uplifting film that tells a story of regenerative agriculture in SoCal. Buy or rent on Youtube.
Brooklyn Castle – How a chess club in a Brooklyn junior high school is changing lives for the better. Available from PBS and Amazon
Cherry Blossoms – Touching film of a husband's love for his wife – if you can get the DVD it has a short colorized film from the 1930s of cherry blossom time in Japan that's simply stunning!
Constantine's Sword – What happens when military power is aligned with religious fervor? An exploration into the dark side of Christianity. Amazon
The Corporation – Documentary that examines the behavior of corporations through the lens of the DSM's criteria for sociopaths.
Crip Camp – Documentary about a summer camp in the Catskills for disabled kids in the '70s many of whom went on to become disability activists. Super touching and very humanizing, tells an important story few able-bodied people know about. Netflix streaming.
Death by Design: The Life and Times of Life and Times – Documentary on cell biology, quite fascinating! Internet Archive.
The Edge of Democracy – A look inside Brazil's tumultuous political scene, the corruption and the rise of Bolsonaro. Netflix disc. Related: The Mechanism – Netflix series dramatizing Operation Car Wash which brought down several major players in the Brazilian government.
Enron: The Smartest Guys in the Room – A look at one of the most unethical businesses in history and the impact they had on multiple levels.
Fantastic Fungi – Amazing film that shows how fungi knit together an intelligent network to help forests thrive – the wood wide web in action! Streaming on Netflix.
Fast, Cheap, and Out of Control – Errol Morris (a fave of mine) profiles four striking individuals: a topiary gardener in Newport RI, an MIT roboticist, a wild animal trainer for a failing circus, and the world's foremost authority on naked mole rats. Quirky and fun. Rent on Amazon.
The Fog of War – Errol Morris interviews Robert McNamara about the Vietnam War. Amazon.
Good Hair – Chris Rock takes you on a tour of the world of Black hair. A fascinating glimpse into a subculture most of us have no idea exists. Rent on Amazon.
Helvetica – A look at another subculture, the world of people who are passionate about typefaces.
Herb and Dorothy – The story of a postman and a librarian in NYC who, on their modest salaries, amassed an enormous art collection worth millions!
The Hobart Shakespeareans – One teacher in LA uses Shakespeare to transform the lives of inner city children. Netflix disc.
Howard Zinn: You Can't Be Neutral on a Moving Train – a look at scholar and historian Zinn's life and career. Rent on Amazon.
I Am Not Your Negro – Powerful documentary on James Baldwin. Internet Archive
Inside Job – Prepare to be outraged as this film takes you inside the machinations that led to the 2008 bursting of the real estate bubble that created The Great Recession. Worth noting that very little has changed since, and we are vulnerable to another disaster like this most any day.
The Knowledge of Healing – A fascinating look at Tibetan medicine starting with a lama in the 19th C who developed medicines for ailments that would come into existence in the 20th C. Amazon.
Koyaanisqatsi (Life Out of Balance) – a film that looks at the relationship between nature and humanity.
Kumaré: The True Story of a False Prophet – What happens when a young Indian man from Ridgewood NJ (my hometown!) visits India and returns with the idea of becoming a guru? Fascinating look at the dynamics of belief. Rent on Youtube.
Les Paul: Chasing Sound – Les Paul was the inventor of the electric guitar, overdubbing, and much more. This documentary details his amazing life and the impacts he had on popular culture. Available on disc from Netflix.
The Lives of Others – What happens when you are a low level Stasi who is assigned to spy on a playwright? One possibility is recognizing your betters when you see them. Amazon.
Long Night's Journey Into Day – Follows the development of South Africa's Truth and Reconciliation Commission and how things played out as people came forward to tell their stories. Rent on Vimeo.
Meet the Patels – Hysterically funny family-made documentary about Indian matchmaking. The filmmaker is the son of a matchmaker and he's still single at age 30. Streaming on Amazon.
Microcosmos – Spend an afternoon in a meadow in insect-scale. It took the filmmakers seven years to develop the cameras and shoot this amazing documentary of life in the insect world. Fractal fans will notice how many biological processes our insect ancestors invented that show up in numerous species. And the dung beetle is smarter than you think!
Mindwalk – Based on Fritjof Capra's book, The Turning Point, this film follows a meandering conversation among Liv Ullman, Sam Waterston, and John Heard as they wander around Mont Saint Michel. A movie about systems thinking, political issues, and quantum theory. Youtube
Persepolis – Combination of animation and live action, this thought-provoking film from Marjane Satrapi looks at the impact of the Iranian Revolution on her family and her life. Rent on Amazon.
Pete Seeger: The Power of Song – A look at an American musical icon. Netflix disc.
Powers of Ten – This short film ( ±9 minutes) produced by Charles and Ray Eames for IBM, deals with the relative size of things in the Universe. Youtube
Racing Extinction – A sobering look at climate change and other human created disasters.
South (1919) – fascinating documentary on the Shackleton expedition to the South Pole. Thanks to the silver nitrate film, the footage is stunning, simply gorgeous to watch and the story is inspiring. Available on disc from Netflix.
Tim's Vermeer – A tech millionaire decides to see if he can recreate one of Vermeer's best known paintings. Amazon
Touch the Sound – Evelyn Glennie is the world's only full time solo percussionist. She also happens to be deaf. Netflix disc.
Wait for Your Laugh – Rose Marie, of Dick van Dyke fame, led an amazing life. She was a child start who was under the protection of Al Capone! And there are many more fascinating things about this woman. Amazon.
Why We Fight (not the Frank Capra version) – A look at 9/11, the Second Iraq War, and the selling of big lies to the American public.
Bonus: Three PBS TV shows
The Commanding Heights – A look at the competing theories of economics and how they shape our lives and our world.
The Elegant Universe – String theorist Brian Greene takes you on a tour of the Universe and things will never look the same to you again. Watch before bed and be prepared for astounding dreams!
Your Inner Fish – Traces the last 400 million years of evolution and how the flippers of the fish that crawled up onto land eventually became our arms and hands.
---
---
Thank you for reading! Next edition will be published on 3 August 2022. Email Pete with suggested submissions.
Special Thanks to Our Contributors: Vincent Arena, Charles Blass, Ken Homer, Grace Rachmany. You rock!