Plex: 7 September 2022
News and views from around the Plex.
The Biweekly Plex Dispatch is an inter-community newspaper published by Collective Sense Commons on first and third Wednesdays of each month. Price per issue: 1 USD, or your choice of amount (even zero).
---
In This Issue
Swannanoa Watershed Regenerative Initiative
Voice of Humanity / PricelessDAO
Climate Correspondent: California Heat
From My Garden
Listening: The Missing Element in Communication
Jerry At Unfinished 2022
---
---
Swannanoa Watershed Regenerative Initiative
by Kevin Jones
The Swannanoa Watershed Regenerative Initiative is looking for a space in Black Mountain, North Carolina to be a home for our watershed asset mapping.
We are also hiring a system entrepreneur part time.
Pete can put you in touch with Kevin Jones.
---
---
Voice of Humanity / PricelessDAO
by Grace Rachmany
The PricelessDAO whitepaper draft is available for anyone who would like to read and comment before we publish it on the pricelessdao.io website.
Our regular weekly meeting will resume this week at 7 pm Central European Time. Zoom link: https://us02web.zoom.us/j/85805066728?pwd=bHpkTnlrV2pKOXlsV3VEZ0ZCOVdsUT09

There will be six meetings about the marketing and fundraising for PricelessDAO, on a weekly basis, skipping the week of October 4. Calls are open to anyone who would like to join and help.
We also encourage anyone interested to join our Discord channel and follow us on Twitter to help us make it lively and make us look like a real thing: @PricelessEcon.

This week we took a break for the Crypto Commons Association annual gathering in Austria, which brought together a few dozen projects including Token Engineering Commons, Regen Network, Mattereum, BlockScience, Breadchain, LaborDAO, SanghaDAO, and Holochain for work and fun!
---
From My Garden
by Ken Homer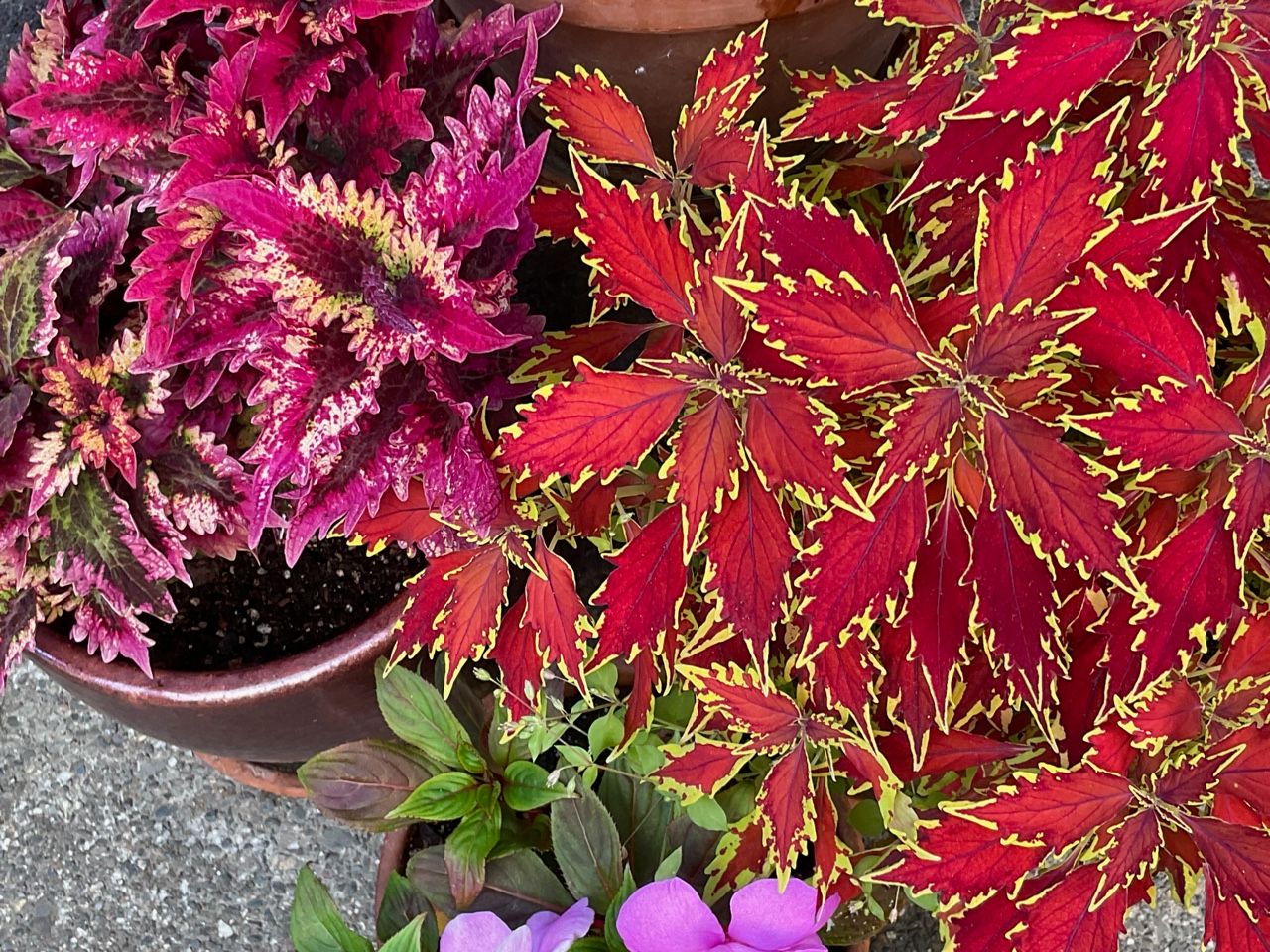 ---
Listening: The Missing Element in Communication
by Ken Homer
A few years ago, a colleague and I were invited to be guest lecturers at a graduate level course in communications being taught at a San Francisco University. We wanted to do something fun with the students so, when we arrived, we asked them to form two teams and we gave everyone markers and sticky notes. We then instructed everyone that they had three minutes to brainstorm in their groups and to write down every word and/or short phrase they could come up with that pertained to communication.
The results were impressive. Each team generated roughly the same number of words and phrases. There was a lot of overlap of course, and we ended up with about 60 distinct words and phrases dealing with communication. High on the list from this class were things like:
Tweeting
Texting
Facebook updates
Instant messaging
Instagram
Emailing
WhatsApp
And numerous other tech-centric approaches…
However, there was one word that did not appear anywhere on either team's list. When we pointed out the missing word, virtually everyone in the room, including the professor, who had been on one of the teams, registered surprise, shock, or chagrin.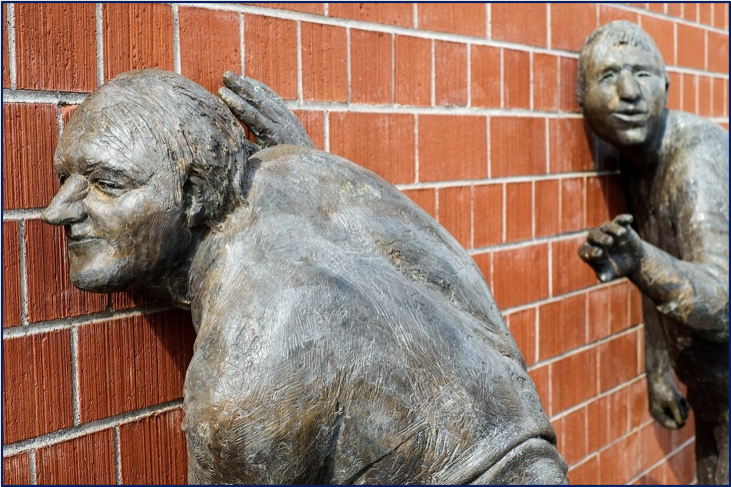 Care to take a guess as to the missing word? No doubt, you guessed that it was "listening."
This is not all that surprising when you think about it. There are two main drivers that cause us to focus on the outgoing, versus incoming, side of communication: time and technology. Today's world moves fast. In the financial sector, thanks to the speed of supercomputer-controlled financial exchanges, fortunes are made and lost each day in a matter of milliseconds. The business world is organized around the idea that time equals money, so a savings in the former must equate to an increase in the latter. When it comes to talking, we're told we need to make our point and make it quick. Focus like a laser and move at the speed of commerce. We laud the quick thinking among us while discounting those who are slower to respond. Complex news stories get reduced to sound bites, and we're urged to compress our most precious ideas into elevator pitches – and be honest – when is the last time you ever tried to sell anything on an elevator?
In the online world, time pressure is even more pronounced. The average amount of time to grab someone's attention when they are visiting our website has fallen from 20 seconds to something a tad shy of seven seconds. If we don't arrest a visitor's attention immediately, they'll be off to some other site before we know it.
Today's communication technologies enable us to talk with virtually anyone, anywhere, anytime. However, the technology that allows for such connections does little to ensure that those with whom we connect find satisfaction, meaning, or fulfillment, or that our communication produces quality results and high use value for all concerned.
Sherry Turkle is an M.I.T. professor and the author of numerous books on how technology is shaping human thinking and interaction. In a 2012 New York Times post she writes of how once people put in their earbuds, they seal themselves off from the world:
Human relationships are rich; they're messy and demanding. We have learned the habit of cleaning them up with technology. And the move from conversation to connection is part of this. But it's a process in which we shortchange ourselves… We are tempted to think our little 'sips' of online connection will add up to a big gulp of real conversation. But they don't. Email, Twitter, Facebook, all of these have their places – in politics, commerce, romance, and friendship. But no matter how valuable, they do not substitute for conversation… Connecting in sips may be good for gathering discrete bits of information… but connecting in sips doesn't work as well when it comes to understanding and knowing one another. In conversation we tend to one another. (The word itself is kinetic, it's derived from words that mean to move, together.) In conversation, we are called up to see things from another's point of view.
Most teams are under significant pressure to perform at high levels and produce quality results. If they are only connecting via little sips instead of with rich, robust conversations, chances are good that the results they produce will not live up to their expectations. Additionally, most teams operate under time tight timelines as well, which can lead people to attempt to multitask, another major impediment to producing quality results.
It seems timely for us to make listening a core relationship competency.
---
---
Climate Correspondent: California Heat
A new semi-regular item about living with extreme climate events. This issue's correspondent is your intrepid editor, Peter Kaminski. Send Pete an email when you want to tell us about the next extreme weather event where you are.
Greetings from the heat dome in the western United States that's dominating the weather last week and this week. All-time high temperature records were set (110-116F, 43-47F) in places that shouldn't be that hot.
Death Valley hit calendar day records of 120-125F (49-52C), with one night's low at 102F (39C) tying the highest minimum temperature ever recorded worldwide during September.
It's hot. And it hasn't been cooling off at night the way it usually does. Californians may no longer be able to avoid air conditioning, as The Washington Post says.
California's Independent System Operator (the body that coordinates electricity generation and distribution) says the power grid hit a peak demand of 52,061 megawatts yesterday evening, which is a new all-time record. The previous record of 50,270 megawatts was on 24 July 2004. Cal ISO was worried that they'd have to order rolling blackouts, but Californians reduced peak demand enough that it didn't come to pass.
I'm not complaining, other places have had it worse. But I have to observe, when it's your turn on the climate-go-round, and you know it's only going to get worse year after year, it's unsettling.
---
Jerry At Unfinished 2022
Jerry Michalski will be speaking and Braining at Unfinished 2022 in Bucharest in early October. (There's another Unfinished, in the US, which sort of poached the name.) He gave this keynote about trust virtually in 2020, and StoryThreaded six sessions at the 2021 event.
Attendance is free, but Unfinished would like participants to invest a bit of their time. You can apply to attend here. He would love to be collaborating with OGMers while he's there.
---
---
Thank you for reading! Next edition will be published on 21 September 2022. Email Pete with suggested submissions.
Special Thanks to Our Contributors: Charles Blass, Ken Homer, Kevin Jones, Jerry Michalski, Grace Rachmany. May you be blessed with good weather and strong Wi-Fi!