Plex: 18 January 2023
(Short) Stories of What's Working, Collabathon '23, SenseDoing Call for Participants, Did You Know: WHO Mask Update, Culture and the Socially Constructed Self, Big Red Tugboat, Saluting the Incredible Jeff Beck

The Biweekly Plex Dispatch is an inter-community newspaper published by Collective Sense Commons on first and third Wednesdays of each month. Price per issue: 1 USD, or your choice of amount (even zero).
In This Issue
---
(Short) Stories of What's Working (Jerry Michalski)
Collabathon '23 (CTA Collabathon team)
SenseDoing: Call for Participants (Free Jerrys' Brain team)
Did You Know: WHO Mask Update (Peter Kaminski)
Culture and the Socially Constructed Self (Ken Homer)
Big Red Tugboat (Ken Homer)
Saluting Jeff Beck (charles blass)
---
---
(Short) Stories of What's Working
about Jerry Michalski
Based on an amateur theory of community change that he describes as Storytelling + Relationships + Resources = Lasting Change, Jerry is recording and posting YouTube Shorts (60 seconds each) to tell the stories of projects that have successfully helped revitalize cities around the world. He's drawing on the Revitalizing Cities nexus in his Brain.
Revitalizing cities is just one theme; you'll see others here, and can add your own. And that's the idea: want to join in? Ping Jerry to learn how to edit that Massive Wiki, or just send him email with a link to your Short, and use these hashtags with your short: #shorts, #WhatWorks.
---
Collabathon '23
by the CTA Collabathon team
Announcing the first Collaborative Technology Alliance Collabathon!

The Collabathon is a multi-week, asynchronous hackathon, intended to catalyze and fund new or existing projects focused on activating cross platform interoperability and collaboration, hosted by the CTA.
We will be kicking things off on Tuesday, January 24, with multiple launch events that day.
Details here: https://www.collaborative.tech/collabathon-23
Register here: https://www.catalist.network/event/collabathon
Over the last year we've built wonderful community, shared our projects with one another, and initiated a number of collaborations of various sizes and scopes. We've launched a new website, agreed on a set of CTA principles and gathered signatures on our CTA pledge. And yet, it's been hard to activate and sustain longer, deeper cross-organization collaborations over time. So we have decided to take the rest of our CTA seed funding, around $30k (and we hope to raise more from sponsors) and use it to incubate and activate projects that we believe will contribute to the long term goals of the alliance.
We are asking:
How can we catalyze more collaboration among social technologists who align with the CTA principles, across projects/organizations? What does it take to break down the barriers of collaboration and interoperability?
This convening will stretch across several months, with the following goals:
Fund important projects related to the CTA's purpose and principles
Experiment with a participatory community process to decide what we want to fund
See what it feels like to collaborate more deeply across our organizations / projects
Bring the CTA vision and principles out into the world more
Build even more community among CTA members
Projects areas we want to fund:
Technical interoperability & data portability across social platforms. e.g.
Agreeing on shared data schemas, to make it easy to export / import data
Working on API integrations, or experimenting with adopting standard protocols
Sovereign identity (e.g. adopting DID-based login)
Social platform ethics and accountability, e.g.
Creating shared Terms of Service, data use agreements and privacy policies
Nutrition labels for social platforms
Exploring Justice, Equity, Diversity and Inclusion in the collaborative tech space
Platform coops and data commons. e.g.
Sharing legal support to find aligned org structures and business models
Designing cross-alliance governance of shared resources
Social interoperability. e.g.
Facilitated explorations of what gets in the way of people working together
Mapping the collaborative tech ecosystem in useful ways
Other projects that align with the purpose of the CTA or would support CTA member platforms.
For more information on the plan and timeline, and how to get involved, check out the Collabathon '23 page.
Let's kick off 2023 by weaving our work together, so we can overgrow the extractive, attention economy with a new tech ecosystem based on solidarity and cooperation!
~ Your CTA Collabathon team: Jenn, Keala, Madelynn, Tibet, Vincent ~
---
SenseDoing: Call for Participants
by the Free Jerry's Brain team
As previously reported in Plex 21 December, a few folks in the Plex are groupforming around SenseDoing – notionally, sensemaking that is oriented towards practical outcomes.
Bentley Davis is running a calendar poll for a regular weekly SenseDoing call, starting with a first topic: Covid - when would a healthy community suggest/mandate masks? (Note: ignore the dates on the poll, and just use the poll to mark times of most weeks when you're normally available.)
This first call is for bootstrapping the group – who would be interested? What would the group do? How would it do it? Here is one of many possible ideas.
The current thinking is that the SenseDoing group would focus on sensemaking a variety of topics, starting with the COVID and masks topic. Not to be too meta, but the idea is to practice good sensemaking, not to just make sense of one topic. The COVID topic was chosen during a lengthy discussion on the Free Jerry's Brain call of this week as a topic that wasn't too easy, and wasn't too hard.
To discuss more about SenseDoing, there is a SenseDoing chat channel on CSC Mattermost you can join.
Free Jerry's Brain is a closed workgroup of Open Global Mind that focuses on collaborating on tools for thinking, one such tool being Jerry's Brain. Email Jerry for more information on FJB.
---
Did You Know: WHO Mask Update
by Peter Kaminski
Consider this as a small bit of editorial opinion: you need a strategy to be informed about COVID-19. Our society willfully acts as if the pandemic has ended, even though it hasn't, and this affects even our national public health information.
As a tiny recent example, consider public health advice about wearing masks.
On one hand, the World Health Organization recently updated (13 January) its advice for anyone in a crowded, enclosed, or poorly ventilated space to wear a mask, "irrespective of the local epidemiological situation, given the current spread of the COVID-19 globally." Previous WHO recommendations for mask wearing were based on the local epidemiological situation.
On the other, the US Centers for Disease Control and Prevention web page about long COVID, updated 16 December 2022, conspicuously omits any mention of masks in its section about preventing long COVID, even though mask recommendations were in an earlier draft of the page.
To borrow a question from the nascent SenseDoing group, "When would a healthy community suggest/mandate masks?"
Of the many existential risks we face, protecting yourself, your loved ones, and your community from short- and long-term effects of COVID is one of the simpler ones to take direct action on. Doing so starts with being well-informed.
---
---
Culture and the Socially Constructed Self
by Ken Homer
I spend a lot of time thinking about self-organizing, language, being, structural coupling, and social construction - especially the social construction of various aspects of self. When I think of self-organizing, I think of it in integral terms:
self-as-body (somatic self)
self-as-mind (conceptual self)
self-as-culture (social/relational self)
self-as-world (ecological self)
For many years I always thought that "the world" and "the planet" were one and the same, but more recently I have come to understand that while related, they each describe something quite different. We (human beings) do not have much direct access to "the planet." Instead, there are multiple layers of interpretation between our physical being and "the planet." These layers combine with our physical senses, with what our family of origin teaches us is acceptable / unacceptable, plus larger cultural influences which give us a highly intermediated and selective / subjective experience of "the planet" which then constitutes "our world."
In the last Plex, I submitted a graphic of five intertwingled spheres that make up our experience. For this issue I am adding another graphic that shows more detail on these spheres. As always, these are just lenses for looking at experience and they are works in progress. I welcome your thoughts and feedback.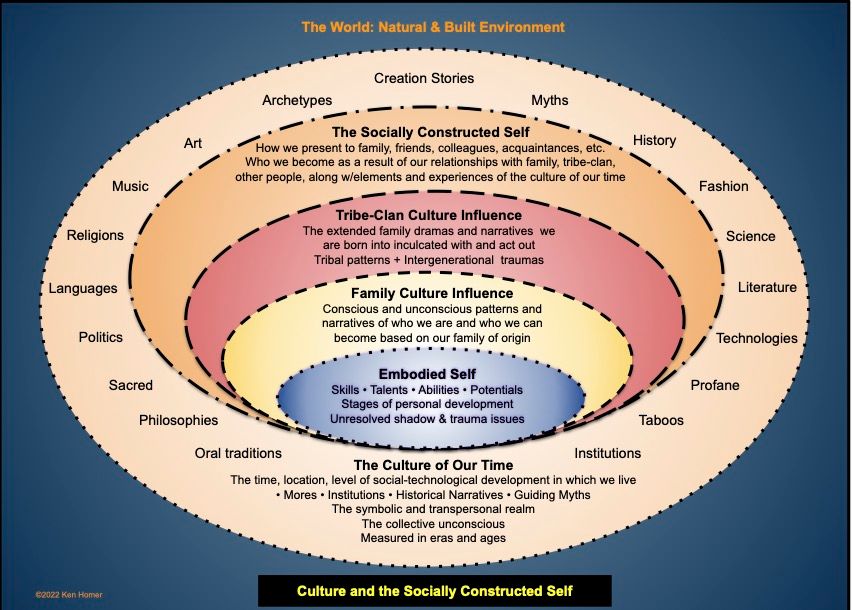 ---
Big Red Tugboat
by Ken Homer
Some pix taken of or from my friend's big red tugboat–sadly they sold it. 😢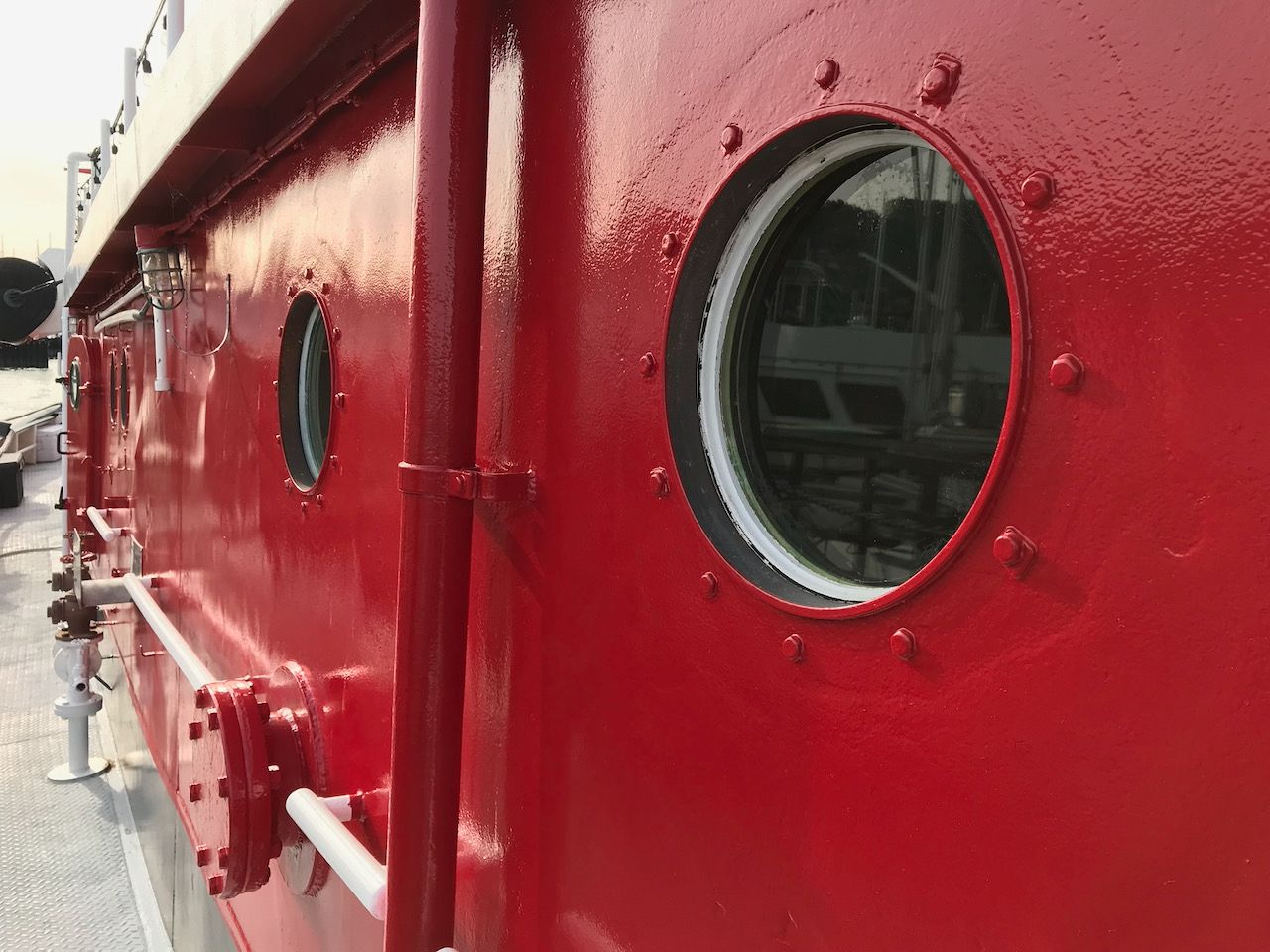 ---
Saluting Jeff Beck
by charles blass
hi everyone
saluting the incredible jeff beck who passed on january 10th.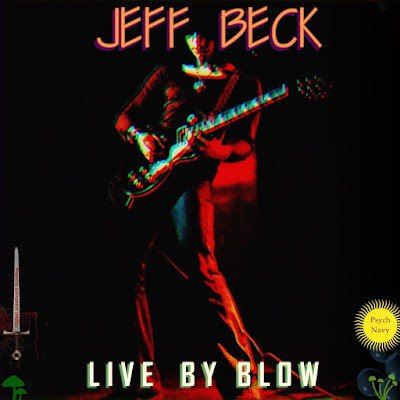 here is a stunning series of three consecutive nights on the "blow by blow" US tour in may 1975, featuring the incomparable bernard purdie on drums
source/info
https://wherethebuffaloroam1968.blogspot.com/2018/07/the-easy-rider-generation-in-concert.html
note, not listed in the credits, finale of the second show features john mclaughlin dueling with "el becko"…
and,
deep
Interdependence
Dadabots: Playing with fire❤️‍🔥and extreme AI music
Holly Herndon & Mat Dryhurst, optimistic about the 21st Century.  Patrons and Channel holders get access to weekly episodes as they drop, the free feed is time delayed <3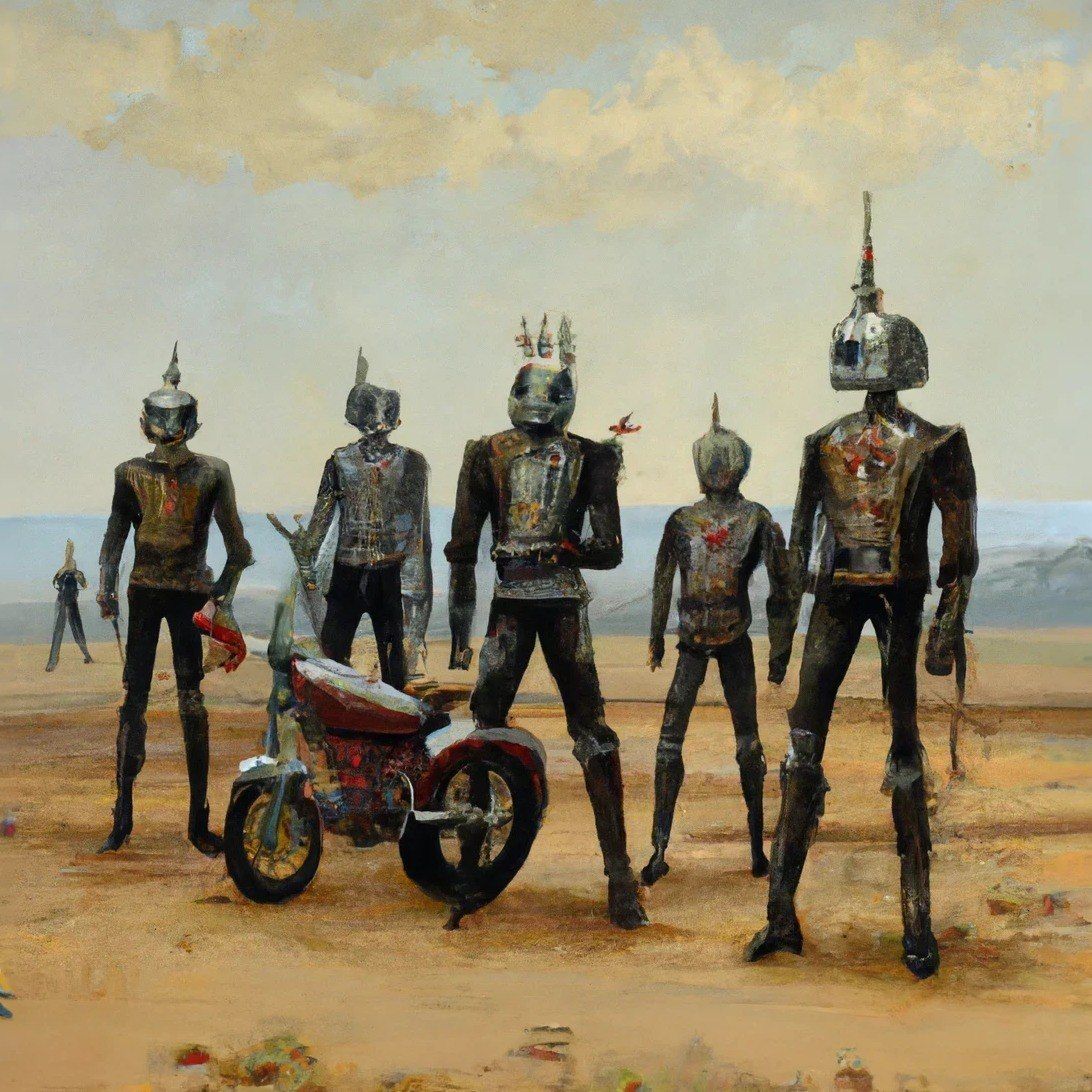 ---
---
Thank you for reading! Next edition will be published on 1 February 2023. Email Pete with suggested submissions.
Grateful appreciation and thanks to Charles Blass, the CTA Collabathon team, the Free Jerry's Brain team, Ken Homer, and Jerry Michalski for their contributions to this issue.