Plex: 15 March 2023
TFT Rocks: Spatial Canvases, Part 5; TFT Map Project Weekly Meeting; Beyond the Web: Cory Doctorow; A Catalyzing Force for Our Community; Around Town; Toward a World That Cherishes the Well-Being of All

The Biweekly Plex Dispatch is an inter-community newspaper published by Collective Sense Commons on first and third Wednesdays of each month. Price per issue: 1 USD, or your choice of amount (even zero).
In This Issue
---
Tools for Thought Rocks: Spatial Canvases, Part 5 (Boris Mann)
Tools for Thought Map Project Weekly Meeting (Peter Kaminski)
Beyond the Web: Cory Doctorow (Doc Searls)
A Catalyzing Force for Our Community (Wendy McLean)
Around Town (Ken Homer)
Toward a World That Cherishes the Well-Being of All (Jordan Sukut)
---
Tools for Thought Rocks: Spatial Canvases, Part 5
by Boris Mann
[ed. note: Sorry for the short notice! It's the way the editorial calendar worked out. This event is at 9am PDT / 12pm EDT, Thursday, 16 March 2023. We hope some interested readers will see this note before the talk starts, and we'll try to have more advance notice next time.]
​Spatial Canvas Series, Part Five: More ✨Spatial Canvas✨ explorations! Each of the speakers is working on building a spatial canvas-based tool for thought and will share about their goals and learnings.
Registration link: https://lu.ma/tftrocks-mar23
​​​Speakers:
​Steve Ruiz of TLDraw.
​Adam Wiggins of Muse. Adam will demo Muse's take on the canvas including nested boards. Then he'll talk about what they've learned from Muse's users over the last couple of years about the canvas document type, both for individual and team use.
Tools for Thought Rocks! is a talk series about using computers as tools for thinking. Sessions are intended to facilitate an interchange of ideas and promote the interoperability of tools.
​​​​Each talk will be ~25 minutes long, with ~20 minutes for Q&A.
​​Hope to see you there!
---
Tools for Thought Map Project Weekly Meeting
by Peter Kaminski
[ed. note: "Tools for Thought Rocks" and "Tools for Thought Map Project" are separate projects organized by different folks, who are interested in the same things.]
An update on the Tools for Thought Map Project, originally covered in Plex: 1 February 2023.
We have started weekly open calls on Fridays, at 8am PDT (12pm EDT, 3pm UTC) and we'd love to have you drop by to chat with us!
Our project is currently best for early adopters. We plan to characterize a variety of thinking tools, by having people familiar with the tools summarize their experiences with the tools, and score the tools numerically along a well-defined set of dimensions. For more information, see our mock-up and project site: Tools for Thought Map, and to get in touch, read the Contact Us page.
---
Beyond the Web: Cory Doctorow
by Doc Searls
Our next Beyond the Web salon at Indiana University's Ostrom Workshop will feature Cory Doctorow, whose prolific writing and activism (most notably with the EFF) is (I submit) in an OGM-y direction.
It will happen on Monday, March 20th, at 2pm EDT, on Zoom (unless you're in Bloomington and want to attend in meet/meat space). Here's the page for his salon: Ostrom Workshop: Beyond the Web Speaker Series Cory Doctorow.
BUT, since one of the two registration buttons on that page doesn't work yet, here is a link that goes straight to the registration form: IU Zoom Meeting Registration.
Fill that out and you'll get back a Zoom link that will make you a rectangle in the salon.
These salons are about constructive discussion, and not just a keynote-style lecture. So it's a great way to engage with Cory and other interesting folks for up to an hour and a half. Hope to see lots of you there.
---
A Catalyzing Force for Our Community
by Wendy McLean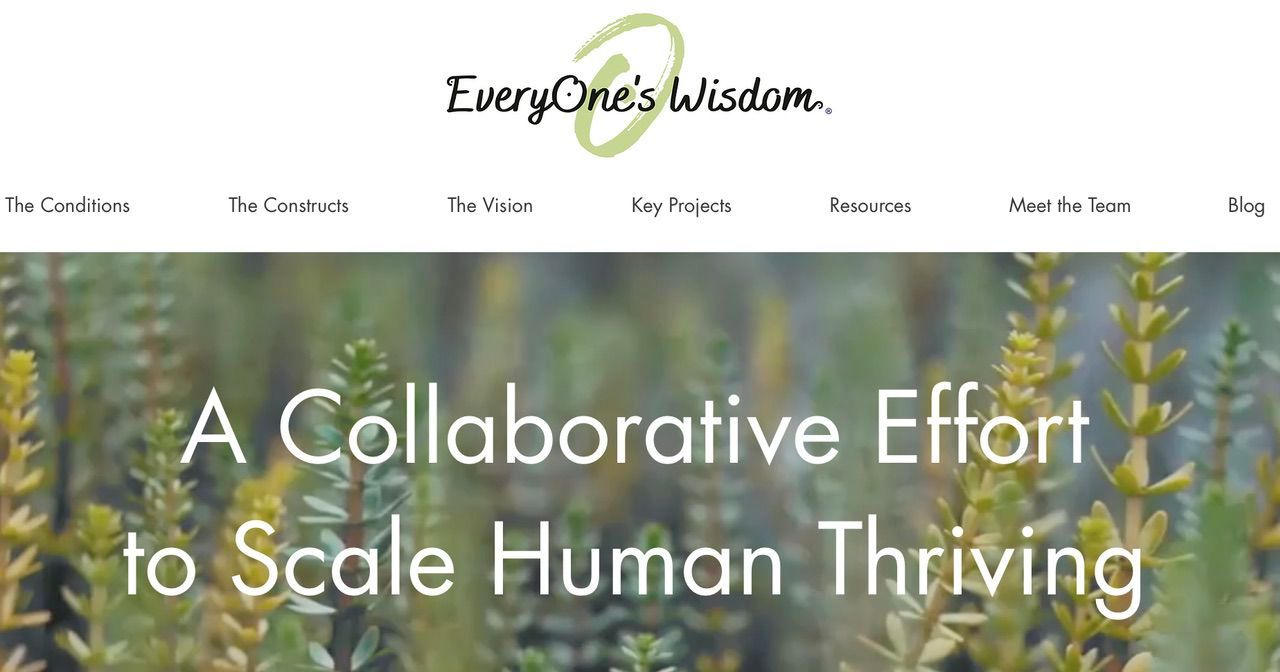 My two most recent projects have now combined into one with the intention of being a catalyzing force for our community.
The first is a relaunch of the Everyone's Wisdom website, designed to serve as a repository for the important concepts around effective collaboration. This site is still evolving. So far, I've been working alone to  add my own artifacts and to create a framework for all the pieces. Now it is ready for your contributions! I invite your exploration and welcome additional resources, discussions, projects, or collaborations. What do you think is most important here for our community?  What do you think is missing?  What could you add?  Please contact me with any thoughts.
The other is an Ecosystem Map on Miro, called Toward a Collaborative Ecosystem, now also available from the Everyone's Wisdom website. Non-interactive, regularly updated snapshots in PDF format are available at this link: Toward a Collaborative Ecosystem - Google Drive.
It's an effort to illuminate existing synergies among the people and projects and to represent the organizations, networks and tools that could collectively be of service to all our efforts.  This map is just a beginning.  Currently it is from the perspective of myself and 10 other people who have collaborated on it, so it certainly doesn't contain all possible connections. And yet, it has already begun to galvanize and generate momentum toward more collaborative efforts.  What do you get from it?
Please note, both are a work in progress. While both are available for sharing, both will also continue to evolve and be open to collaboration.  I invite you to explore and reach out to me with any insights that are in service to you and/or the whole at wendy@everyoneswisdom.com.
Next up:  Working in collaboration with Vincent Arena and his brilliance on Catalist, we are even closer to scaling these resourcing and mapping efforts inside the Trove feature. Soon we are hoping to enable the curators and mappers among us to benefit from and collaborate on a shared repository.  More on this to come!
---
Around Town
by Ken Homer
---
Toward a World That Cherishes the Well-Being of All
by Jordan Sukut
[ed. note: This is from an internal, but not private, blog post for the Lionsberg "First 50". Jordan suggested it might be appropriate for the Plex, and we agree.]
By Jordan Nicholas Sukut, 2023.03.15 (updated 2023.03.15)
A post in Above The Chaos.
Dear Friends and Fellow Visionaries,
As we stand at the brink of the next stages of an extraordinary journey, I want to express my deepest gratitude for your support and dedication over the past 12 months. Our shared Vision and Goal, the North Star that guides us, remains unchanged, and our commitment to this Quest is more steadfast than ever.
The vision is bold.
The path is transformative.
The goal is transcendent.
The plan is wise.
It still might work. The next steps are challenging, but we'll overcome them.
At the outset of this year, we set a 120 day plan to secure resources for the next stage. With ~45 days remaining, I am acutely aware that we cannot bring our audacious vision to life without additional resources, participation, and support. As such, I am embarking on an exhilarating mission the next 45 days to secure the necessary support that will propel our collective efforts to new heights.
While I focus on gathering the resources needed for our next steps, I am going to hold off on convening additional meetings except as strictly necessary to advance the critical path. Your expertise, connections, and passion are invaluable during this critical phase, and I invite you to contribute in the following ways:
Speaking, panel, or podcasting appearances - Please share any opportunities to speak or participate in podcasts or panels that will allow us to spread our message and inspire a wider audience.
Resources + All Forms of Capital - Please connect us with potential supporters who share our vision of a brighter future, and have access to resources (financial or otherwise).
Targeted Meetings With High Net Worth Individuals or Foundations - Please help us engage with visionary high net worth individuals or foundations who share our passion and might want to support our next steps.
Amplification - Please advocate for the New Vision and Plan by commenting, supporting, or amplifying our cause through emails or social media posts, spreading our message with enthusiasm and conviction.
Community Building and Networking - Actively engage in building and nurturing a diverse community of passionate individuals, thought leaders, and organizations aligned with our shared Vision. Leverage your personal and professional networks to create meaningful connections and collaborations that will enhance and accelerate our collective impact.
Your ongoing support and dedication are the lifeblood of our shared vision. Together, we can ignite a movement that transcends the chaos, paving the way for a world that cherishes the well-being of all and celebrates our collective potential.
Thank you for your commitment and belief in our mission. With your help, we will secure the resources necessary to catapult our movement forward and make a lasting, transformative impact on the world.
I have recently published a couple books - please feel free to explore and forward:
With heartfelt gratitude and unwavering determination,
~ J
---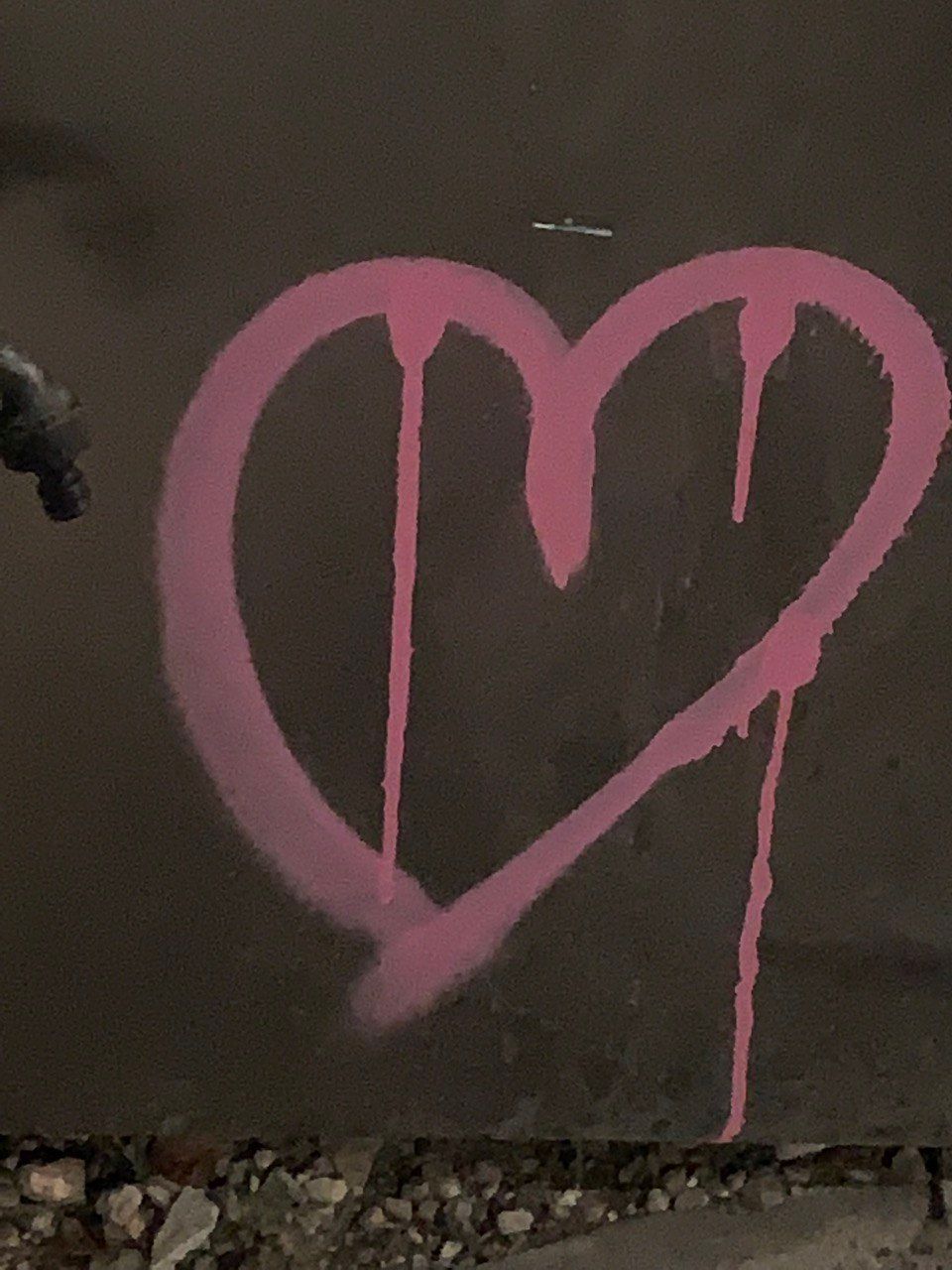 ---
Thank you for reading! The next edition will be published on 5 April 2023. Email Pete with suggested submissions.
Grateful appreciation and thanks to Charles Blass, Ken Homer, Boris Mann, Wendy McLean, Doc Searls, and Jordan Sukut for their contributions to this issue.