Around The Plex, 16 March 2022
News and views around the Plex, 16 March 2022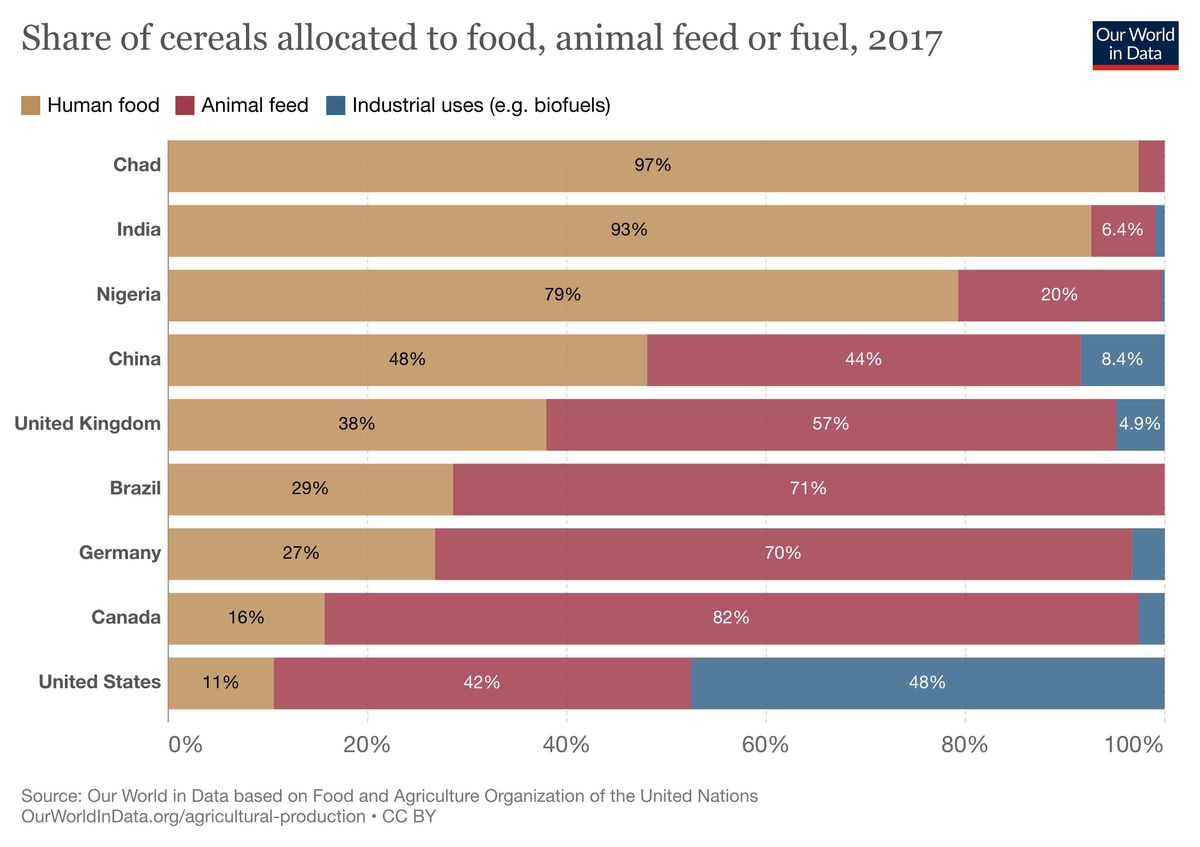 The Biweekly Plex Dispatch is an inter-community newspaper published by Collective Sense Commons on first and third Wednesdays of each month. Price per issue: 1 USD, or your choice of amount (even zero).
---
In This Issue
"Pick Jerry's Brain" Pop-up Call, Friday 3/18
World Water Day, Tuesday 3/22
Swannanoa Watershed and Doughnut Economics
Voice of Humanity Joins CSC Mattermost
From Impostor Syndrome to Collective Intelligence
Successful Upgrade for CSC Mattermost
Header Image: Use of Food for Biofuel and Animal Feed
---
"Pick Jerry's Brain" Pop-up Call, Friday 3/18
Join Jerry Michalski this Friday, 3/18 at 11am PT for a pop-up Zoom to brainstorm marketing for PJB, at https://us02web.zoom.us/j/4154650256?pwd=Zm5DWGRJcmFmZGtBMmI1Wkx2WUQyZz09.
Jerry is launching Pick Jerry's Brain as a way to make a living doing what he's good at doing (think Ikigai). There is little doubt he would love your advice and leads, so please drop by!
---
World Water Day, Tuesday 3/22
by Regenerative Water Alliance, a collaborative initiative with Open Future Coalition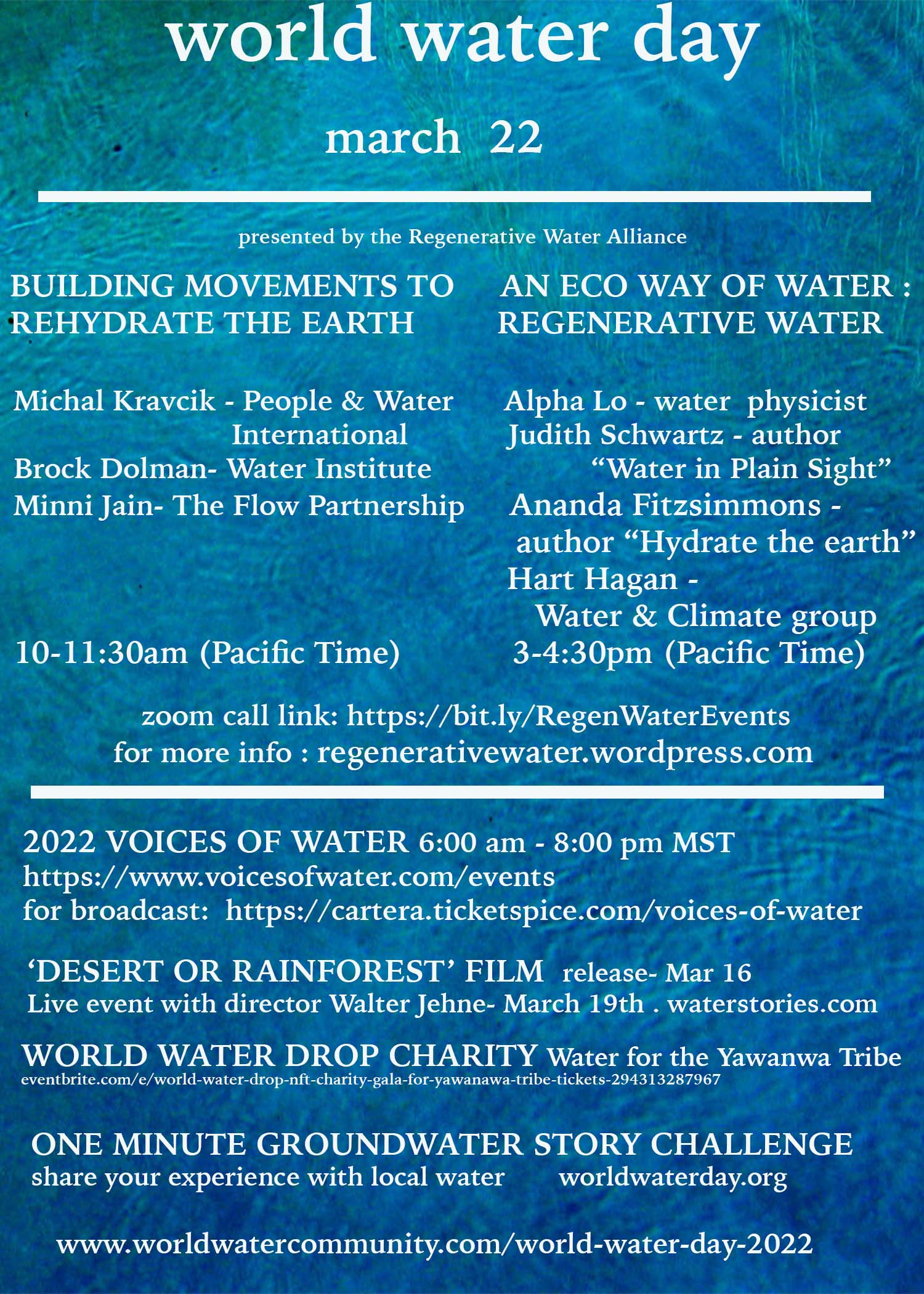 Links:
---
Swannanoa Watershed and Doughnut Economics
Kevin Jones has been keen to bring doughnut economics to the projects he's been working on.
Kevin writes, "The second meeting of the Swannanoa Watershed doughnut economics exploration was completed. People stayed nearly three hours to hear the permaculture farmer talk about the food shed. Two faculty women from warren wilson college's ethics and ecology department attended and will be great guides to us going forward. We are up to about a dozen people. Spending from 11-1 every monday. Going to use zoom to record it next time for us, and i will probably put it on youtube."
---
Voice of Humanity Joins CSC Mattermost
by Grace Rachmany for BPD
I'll be bringing the graduates of my workshop "The Future Ain't What It Used to Be" on to CSC Mattermost . I've added a couple of channels that are specific to my group "[voh]" plus a few open topics, Alternative Economic Systems, DAOs and Democracy, Money and Alternative Currency, NFTs and Crypto Gaming. My group is approximately 100 people, and we'll see how many decide to join the Mattermost.
I'll be opening the workshop rebranded as the "Future Series" as soon as I figure out the tech infrastructure for how to deliver the curriculum. Open Global Mind and other communities can participate in that freely. This will be instead of/inclusive of the "money conversations" that I said I'd be doing in the OGM group. I'll make an announcement as soon as that is working.
---
---
From Impostor Syndrome to Collective Intelligence*
*Some ways to look at pie in honor of PiDay
by Ken Homer for BPD
Why do brilliant and accomplished people suffer from imposter syndrome?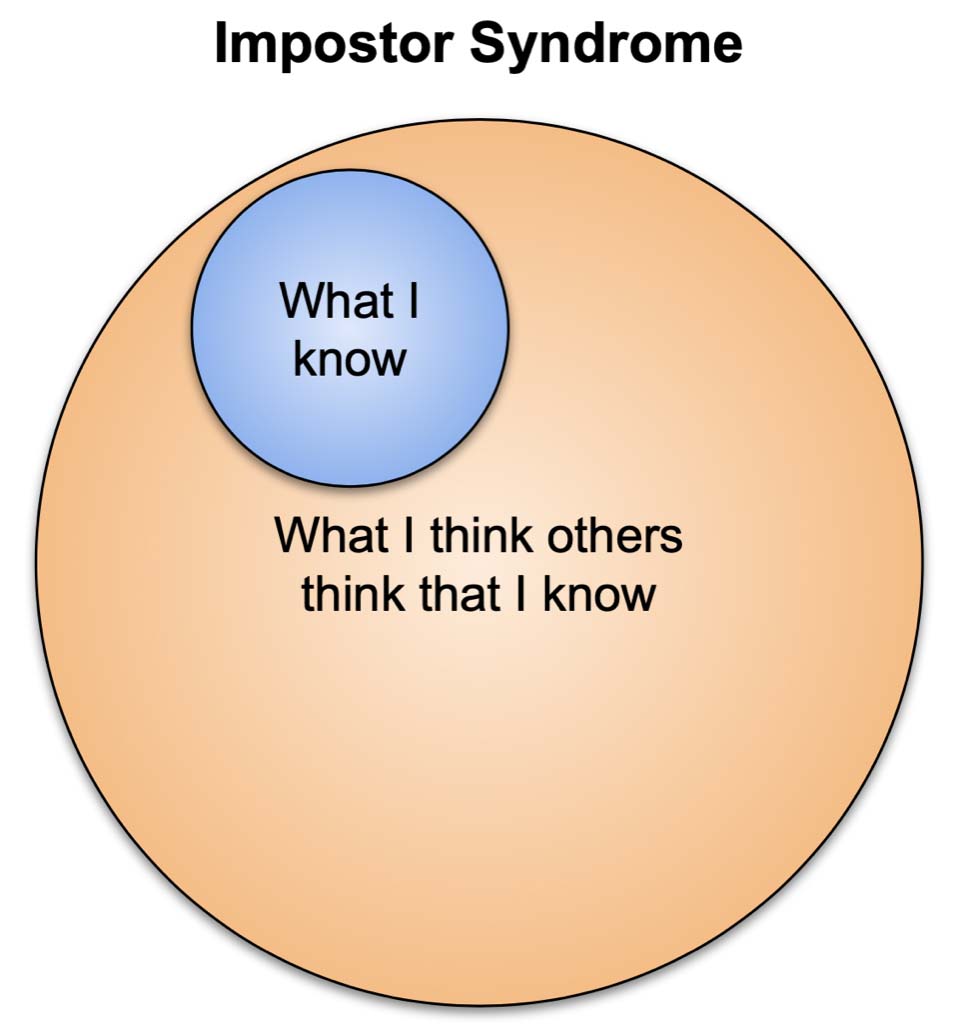 In my experience it's because they believe that others think that they know more than they actually do and they live in fear of being found out that they're deficient. This is reinforced in a workplace where job titles often carry with them the expectation that your expertise is commensurate with the complexity of the job description. But how many of you reading this ever knew everything required to do a job for which you were hired? Don't we usually discover while performing the job multiple areas of ignorance that require us to learn how to cope with novel situations? And do we feel like impostors when we resolve those issues?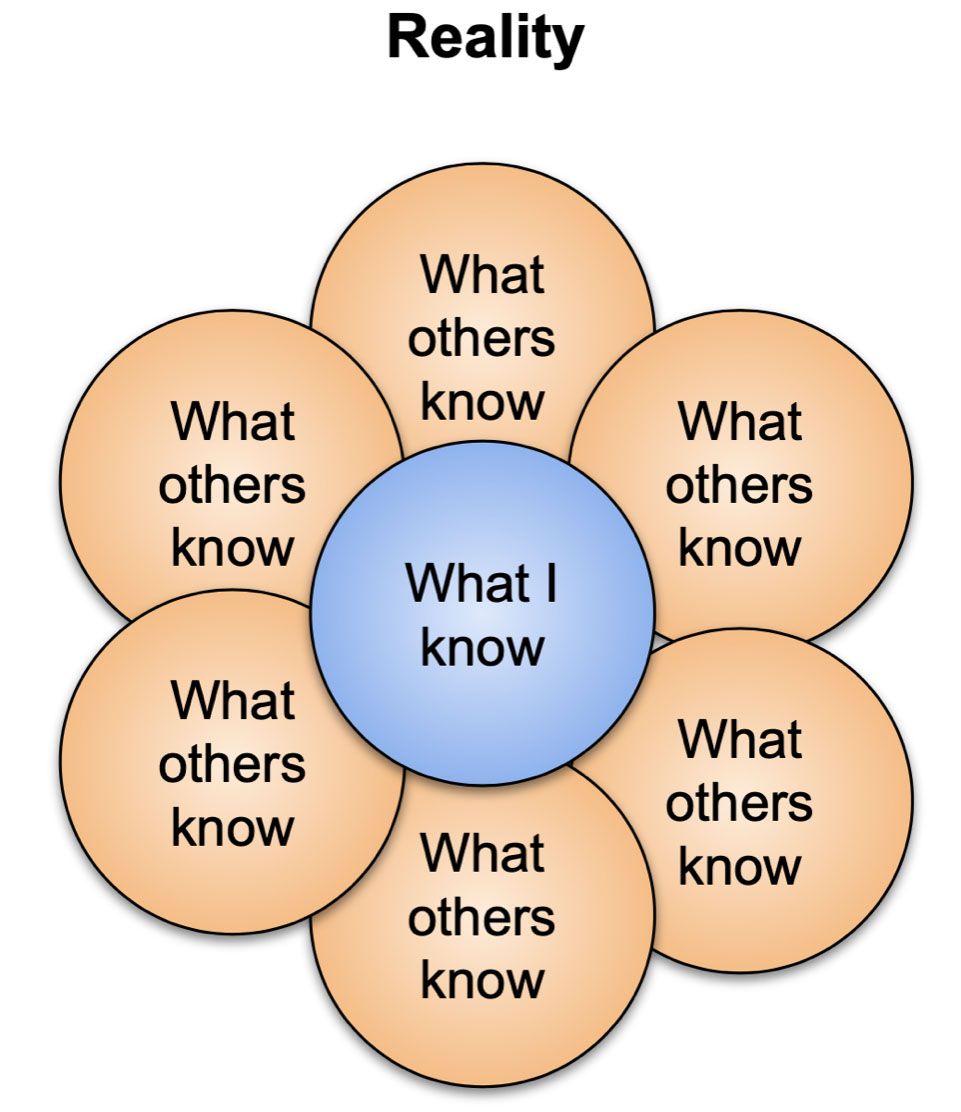 Impostor syndrome has roots in the competition inherent in the university-corporate-meritocracy-complex which places great emphasis on siloed expertise. This is a holdover from an earlier age of thinking when it was possible for one individual (nearly always a man) to know enough to solve big problems through expertise alone. The magnitude and interconnected nature of things like climate change, global governance, crime, addiction, authoritarianism, etc., have long since put the lie to that that well-worn path. Sadly, many remain stuck in this mode of thinking even when they recognize its inability to cope with today's messy problems.
"Solutions to complex problems take many dissimilar minds and points of view to design, so we have to do that together, linking up with as many other us-twos as we can to form networks of dynamic interaction. I'm not offering expert answers, only different questions and ways of looking at things."
~ Tyson Yunkaporta in Sand Talk: How Indigenous Thinking Can Save the World
The antidote to impostor syndrome is not acquiring more knowledge. It's learning to connect the knowledge of disparate people together into something useful for solving complex problems. If you work in a siloed organization, don't ask how to break down the siloes – ask how to build bridges between them so that people naturally want to step out and contribute their thinking. Help them see that they each hold a part of the whole and, when enough parts get assembled, something better and more useful than individual expertise will come into focus.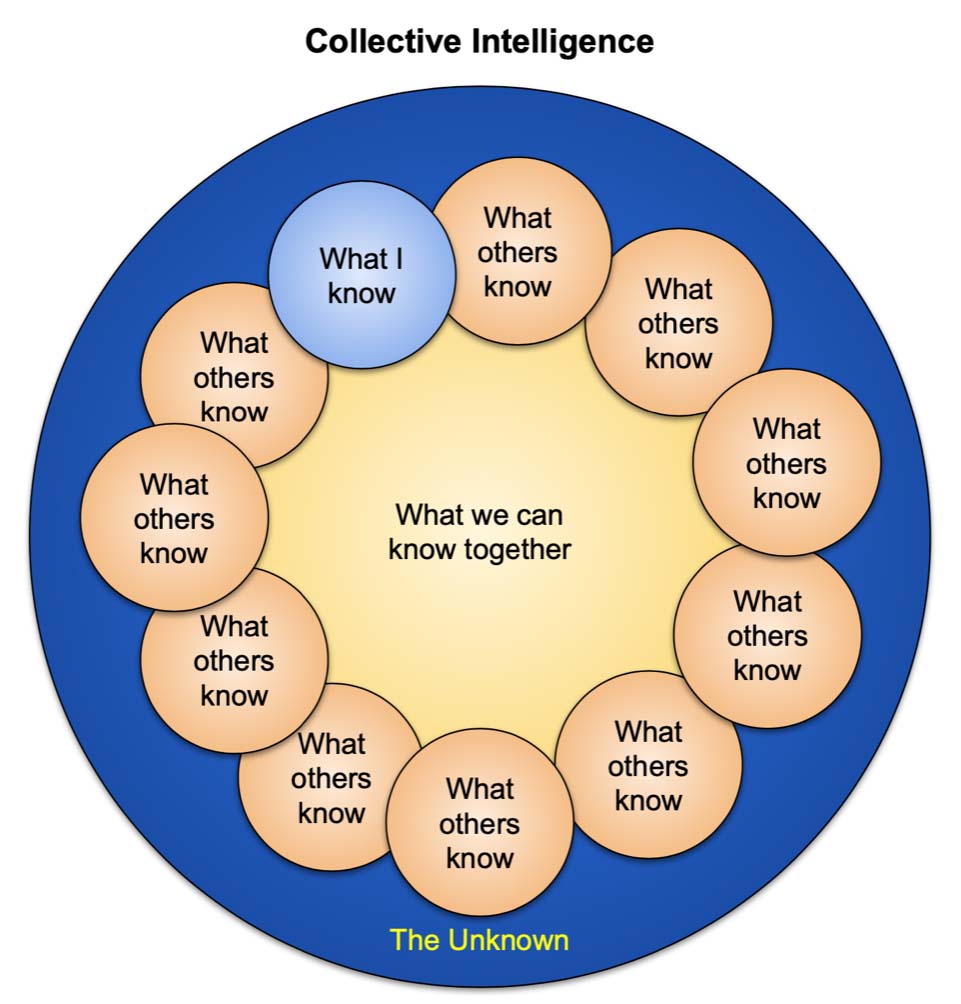 A principle of collective intelligence is to make collective knowledge visible. Create ways to honor and reflect what everyone contributes and you begin to tap the genius of collective intelligence. If you build a deeper shared understanding then a fuller picture of whatever your group is working on emerges. That in turn opens up more possibilities for creating the future you're working towards.
---
Successful Upgrade for CSC Mattermost
CSC Mattermost has been upgraded to the latest software version, 6.4.0, and is now deployed in a more scalable, maintainable way which will minimize the impact of future updates.
For more information, see the upgrade page.
---
Header Image: Use of Food for Biofuel and Animal Feed
The header image for this issue comes from Our World in Data's Agricultural Production section, via Klaus Mager. An interactive version of the chart is available at Share of cereals allocated to food, animal feed or fuel.
Klaus wrote on the Open Global Mind mailing list:
With the loss of the Ukraine as one of the major global supplier of commodity crops, a realignment will be necessary. This chart explains some options.
The obvious solution would be to reduce the use of food for biofuel and animal feed. Instead the energy is going into opening up more marginal land to grow more chemical intensive GMO crops that destroy the soil.
Just saying.
---
Thank you for reading! Next edition will be published on 6 April 2022. Email Pete with suggested submissions by 5 April.
Thank you for your contributions this week! Charles Blass, Ken Homer, Kevin Jones, Klaus Mager, Wendy McLean, Jerry Michalski, Grace Rachmany, Jamaica Stevens.