Plex: 17 May 2023
The Networks Festival, Marley Project Bioregions and Food Systems, Real World Co-Intelligence with Indra Adnan, Ozzo - A Zoom/Gather Alternative?, Black Mountain Doughnut Economics, Get the F**k Out, Complexity Adventures Tech Team, Respectful Digital Nomadism, Who is We?

The Biweekly Plex Dispatch is an inter-community newspaper published by Collective Sense Commons on first and third Wednesdays of each month. Price per issue: 1 USD, or your choice of amount (even zero).
In This Issue
---
The Networks Festival (May-June)
Marley Project: Bioregions and Food Systems (May 22)
Real World Co-Intelligence with Indra Adnan (May 26)
Ozzo: A Zoom/Gather Alternative?
Black Mountain Doughnut Economics
Get the F**k Out!
Complexity Adventures Tech Team
Respectful Digital Nomadism
Who is We?
---
The Networks Festival
by Vincent Arena
Plex folks, there is an awesome month-long event about the power of networks happening now! There's going to be a session on May 25th that Catalist and others will be presenting at: Network platforms showcase #2.
More information can be found at the links below. Registration for the main events happens on the Fito network site. Catalist is being used to show the calendar and also the repository of videos and content after the event, as well as letting people submit local and virtual adventures (their own sessions). All events that require registration can be accessed on either site!
---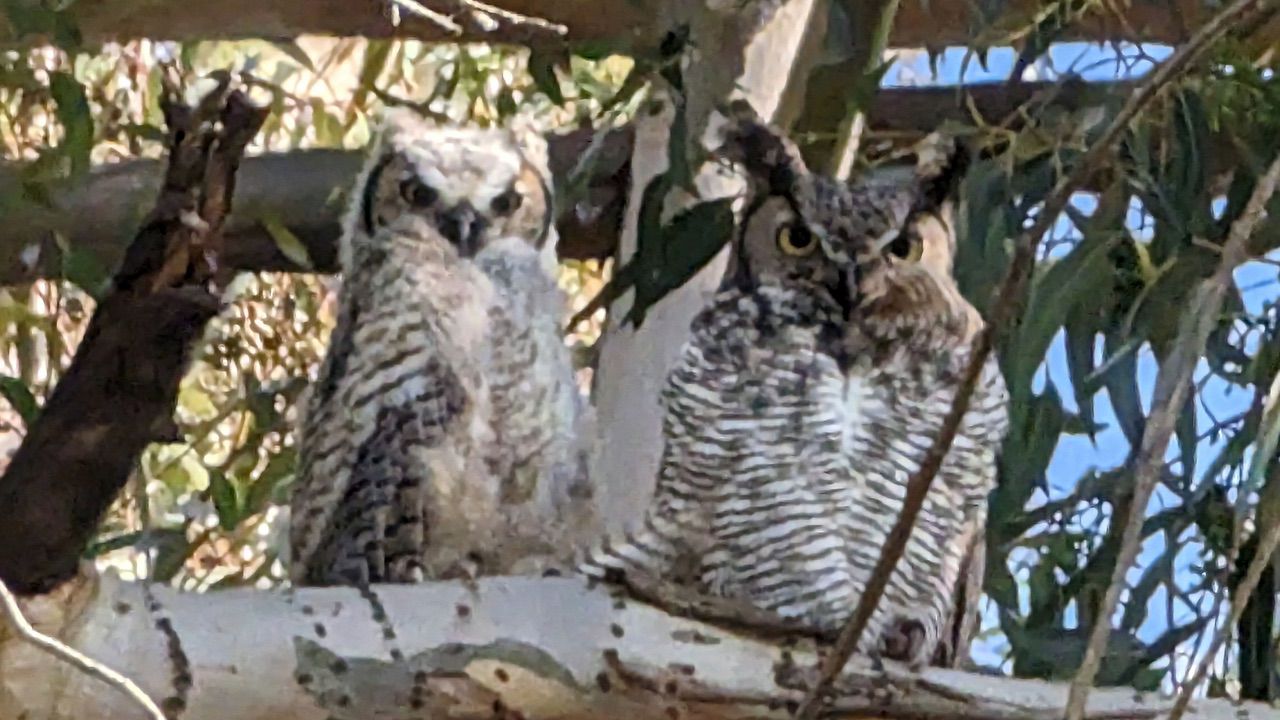 Marley Project: Bioregions and Food Systems
by Peter Kaminski
SenseDoing is now Marley, which is a cross between sensedoing and creation and publication of knowledge containers. See the Marley page on OGM Wiki for more information and links to other pages. Stacey Druss is project lead pro tem, until we charter some different org structure.
We want to get Marley going to learn by doing, and so we're working on a Quick First Book, which will be about bioregions and food systems.
We also want to create the org structure for Marley, by coming up with a set of foundational agreements with facilitation from Stewart Levine. We haven't scheduled that session yet, but hopefully we'll hold it in the next few weeks.
The 5/22 Marley call will mostly be used to discuss and form the Vision and Intent for the QFB project. Community members are welcome to attend.
For more information and discussion, see the Marley channel on CSC Mattermost.
---
---
Real World Co-Intelligence with Indra Adnan
by John Abbe
On Friday, May 26, the Co-Intelligence Institute (CII) continues our Real World Co-Intelligence calls with Indra Adnan, Founder and Co-initator of The Alternative Global, a socio-political platform serving systemic transformation. 10am-11:30pm Pacific, 1pm-2:30pm East, etc.

"If politics is broken, then… what is the Alternative?"

CANs (Citizen Action Networks) are place-based community action networks that bring people from local communities together across their differences. Participants include those who are committed to community organizing and those who have been traditionally excluded or disinterested; the intention to cooperate and collaborate in ways that create change for people and planet.

We'll be interviewing Indra about her model for developing CANs, as well as the lessons she has learned along the way, about the work of being a systems convenor. Other topics will include Future Being, CANs of CANs, and News from Planet A. And as usual we will hear reflections from everyone, including CII founder Tom Atlee, on what our guest shares.

For more information and to sign up see the event page at https://www.eventbrite.com/e/indra-adnan-a-conversation-on-place-based-systemic-transformation-tickets-637481804237

For more about CII, see our website at https://co-intelligence.institute/ or the extended write-up of what we've been up to in Plex earlier this year. https://plex.collectivesensecommons.org/2023-01-04/
---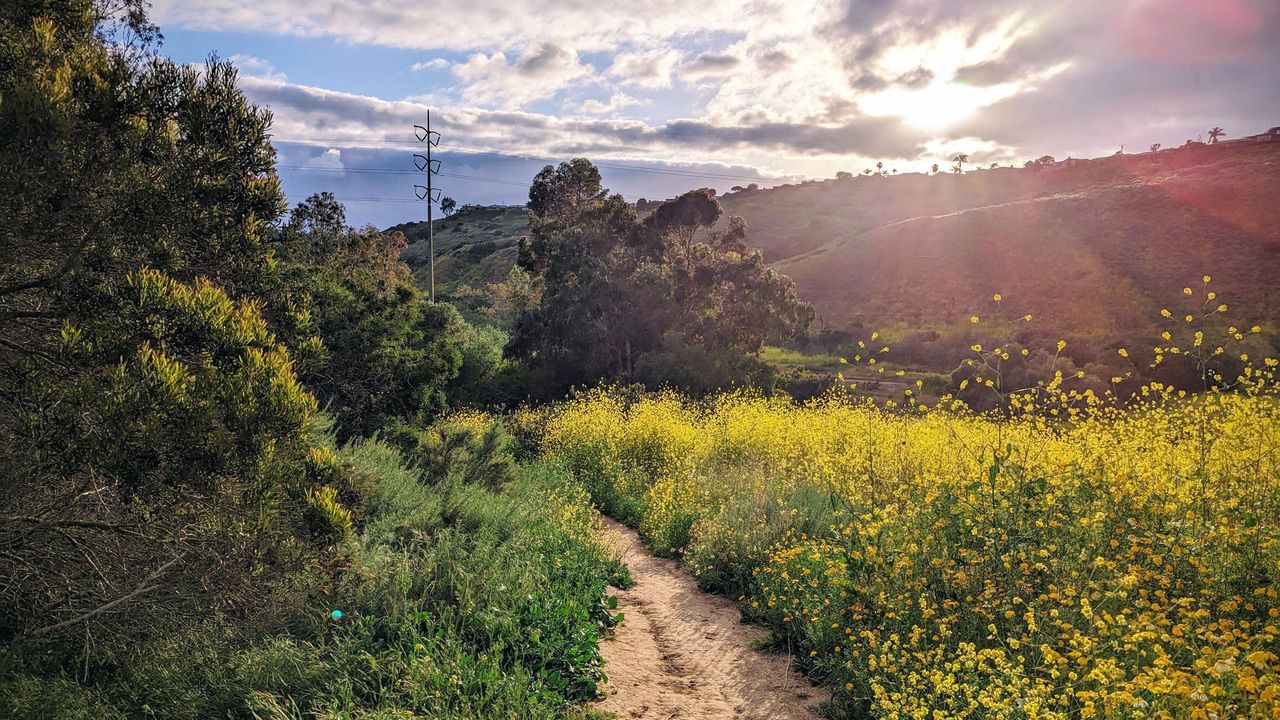 ---
Ozzo: A Zoom/Gather Alternative?
by John Kelly
For my fellow facilitator/connectors, I wanted to let you know about Ozzo, a free (for most of what we do) alternative to Zoom breakouts or Gather.
Ozzo appears to be a more naturalistic breakout group alternative to Zoom.  The participant's live picture grid is replaced by small movable oval cameos with the live video of each participant.  There is a conventional presentation or lecture mode, but the default is open, self-organized "cocktail" conversations.
Moving your image closer to an individual or group amplifies the sound from that cluster of people and dampens the background from the larger group. This is also a feature of other apps like Gather. The sound quality in Ozzo seemed more robust than in Gather in a recent demo. The live video picture vs. just an avatar enhances the perceived clarity of speech.
Group sizes of 20 with OK to poor internet connection or 35--50 if everyone is on high bandwidth internet seem possible.  The rooms of participants can be concatenated with what looks like a doorway through which participants can navigate to a new room and group.  
Jesse Katz, co-founder of Ozzo and Matri, expects that Ozzo will remain available free for ongoing use by non-profit volunteer associations.
Ozzo deserves serious consideration by those of us attempting to facilitate new forms of creative collaboration.
---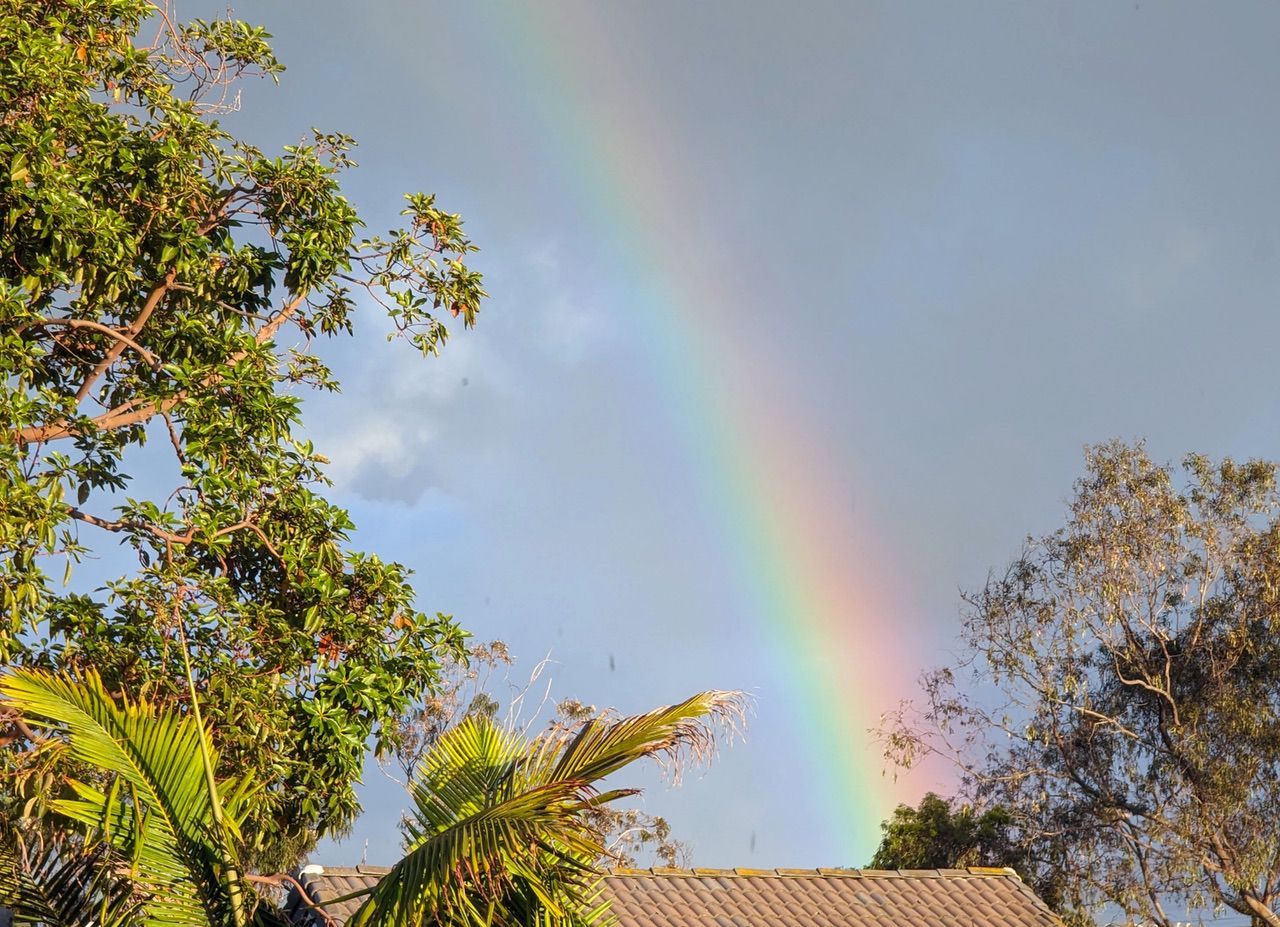 ---
Black Mountain Doughnut Economics
by Kevin Jones
We have decided to try a stealth strategy with our Doughnut Economics initiative, at least as one tactic. Fifty acres have been gifted to the town of Black Mountain for recreation. We are joining with people who want to start with environmental education; trails with the stories of the ecosystem, the archaeology, anthropology, history, etc and add in an economic dimension; some mention of true cost economics (including the externalities).
I may try to resurrect my kids-led biocultural diversity bond under the umbrella of our watershed fund; a simple place to invest in the next 50 years that we want for that place and the places it is connected to. We are going to start by interviewing the leaders to find out more about their goals. They are wise old women, and led an open space imagining of the 50 acres that was attended by close to 40 people.
We gravitated to the environmental education piece. We are working with one college already, and the enviro educator from a tiny college in Black Mountain was also there and I am going to interview her first. Others who know the crones in charge are going to start interviewing them.
---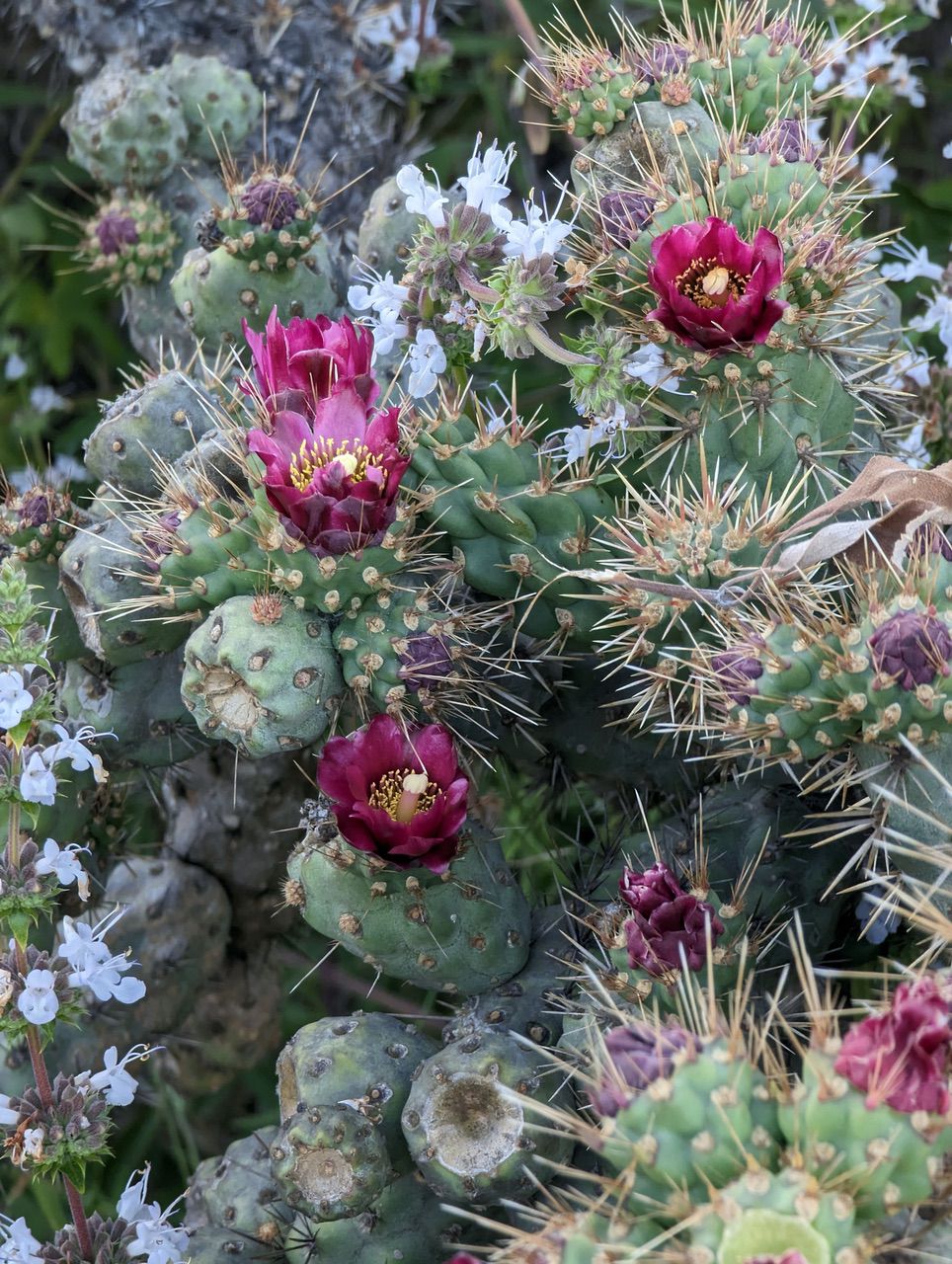 ---
Get the F**k Out!
by Ken Homer
I swear like a sailor and, as someone who grew up around boats and who served in the Coast Guard, I am a sailor. For decades I have worn "swears like a sailor" as a badge of honor. Recently however, my wife pointed out that we both tend to use the word f**k a lot. And I mean a lot. Anyone listening to use might be amused or shocked to hear how often that word appears in our speaking. We use it as a noun, a verb, an adjective, an adverb, and pretty much any other part of speech you care to name. It slips so easily off our tongues that we are scarcely aware of it. Lately, I have found it creeping into conversations with clients – something I try to avoid. So, it seemed timely to become more mindful of our speech.
At first it was really hard! But as a couple of weeks have gone by, we are both doing fairly well. We're down from more times than we care to admit to just a couple of instances in a day. This weekend I managed to get through an entire day without speaking it aloud a single time. To be honest, if something goes wrong it is the first word in my head and often the first out of my mouth. I'm trying hard to substitute "damn" in its place, but it's taking time to develop this new habit.
There are a few interesting things about this practice. After having tuned my ear to how frequently this word shows up in my own speech, I now find when I am with friends who use it as liberally as I tend to, that hearing it repeatedly is becoming rather jarring. Next, is noticing that multiple utterances in a single paragraph (or sentence!) leaves me feeling as though the word does little to enhance understanding. Just the opposite, I've started to wonder if my overuse is actually getting in the way of deeper understanding.
As a frequently uttered word in daily social discourse, it's kind of implied that it can stand in for more descriptive words and people will ken our meaning based on how applicable it is to virtually every situation. But paying closer attention reveals a deficit not a surplus of descriptive power. Letting go of it means reviving some of those vocabulary words that've been gathering dust – something that feels fun and useful for an aging brain.
However, the most interesting finding is how this experiment is affecting my mood! I am definitely feeling more buoyant, clearer, perhaps sharper, and even a tad more alert. I wouldn't have predicted that the practice would yield this unexpected benefit. Maybe you don't use the word much – good on ya! But if you notice its presence is weightier than you like, I invite you to try the experiment of not saying it for a month and see what changes occur for you.
Addendum: Since writing this earlier in the week, I happened upon a TED Talk by Christine Porath about incivility and was amazed to learn that simply giving people a list of rude words and having them read it made them five times more likely to miss information that is in front of them on their computer screen. So, maybe reducing the amount of vulgarity in our speech could have some other positive impacts that we never would have thought of.
---
---
Complexity Adventures Tech Team
by Shaun Swanson and Peter Kaminski
Shaun (CA) and Pete (CSC) met during this week's weekly CA Tech Team meeting to discuss options for Complexity Adventure to have a Mattermost chat space.
Due to the CA need to have a CA-specific namespace for single-sign-on usernames, it looks like they'll probably need their own Mattermost instance, but they'd love to have interconnection of some kind between the CA and CSC Mattermosts–maybe a channel bridge? Maybe figure out how to federate with ActivityPub? Who knows, the sky's the limit!
Raw meeting notes for the CA 5/16/2023 Tech Team meeting are in the CA Coda: https://coda.io/d/CA-tech_dnY8CSQcH9Y/Meeting-Minutes_suVcf#_lue1x
You can read more about CA at the Complexity Adventures Atlas (Coda) or at the main website, https://www.complexityadventures.com/
---
Respectful Digital Nomadism
by Todd Hoskins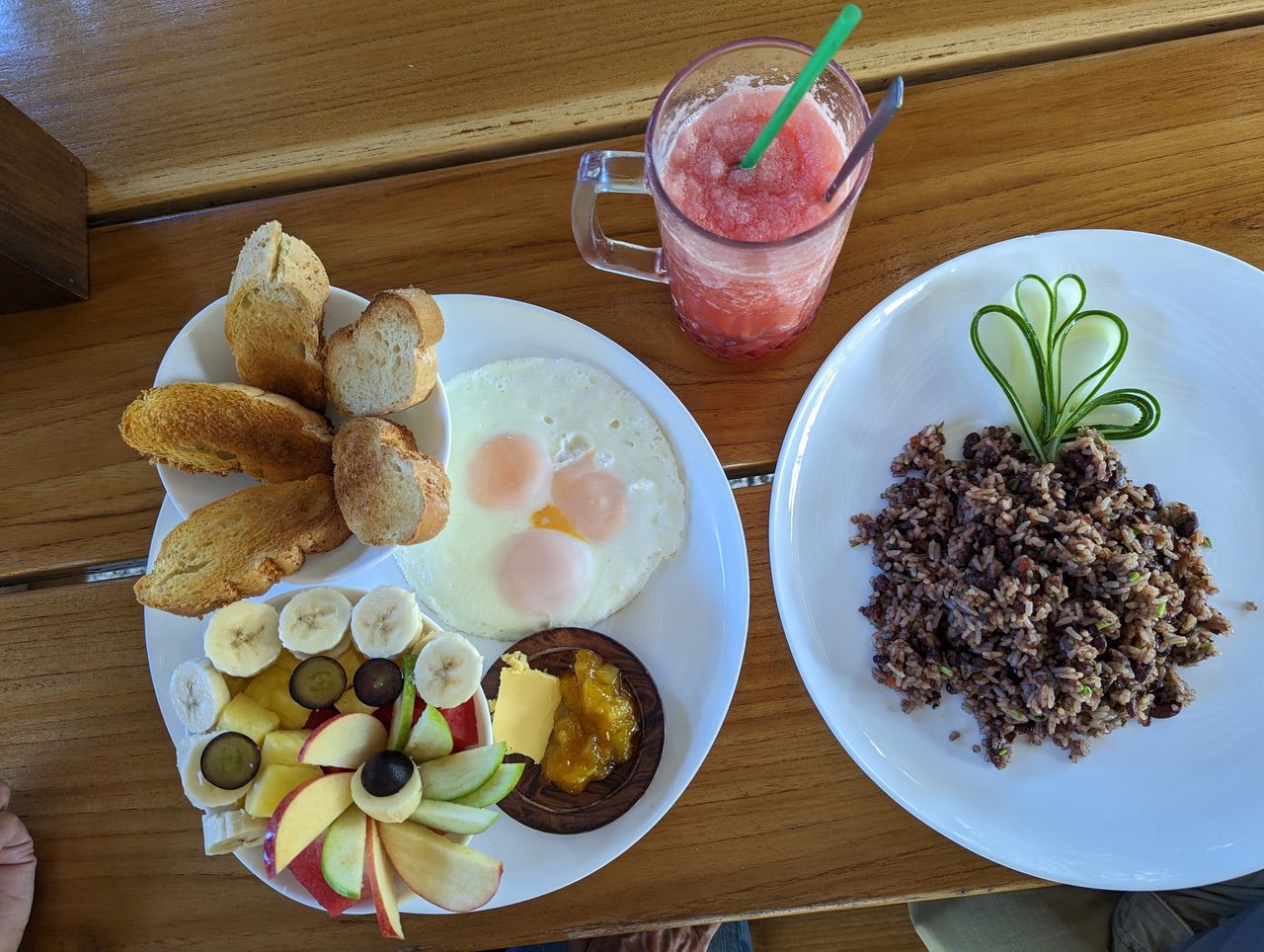 How do you be a long-term digital nomad from the US without bringing colonizing energy?
This is a question I've been asking. As much as I love the culture and pace of life in Costa Rica, I am aware of how bringing my North American money, habits, and proclivities here could be disrespectful. I am an uninvited guest, one who has even applied for residency status. Though the Ticos are accepting, and I have felt welcomed at every turn, I'm not entirely comfortable given the history of colonization.
While the US has never formally colonized Costa Rica, there have been a number of instances in which US citizens and the US government have intervened in Costa Rican affairs in ways that have been seen as colonial.
One of the most well-known examples of US intervention in Costa Rica was the 1856 invasion by William Walker, an American filibuster who attempted to establish a US-backed dictatorship in the country. Walker's invasion was ultimately unsuccessful, but it did lead to a period of instability in Costa Rica that was exacerbated by the US government's support for Walker's forces.
Each year on April 11th, Costa Rica celebrates Juan Santamaría Day. Santamaría was a Costa Rican drummer boy who played a key role in the Battle of Rivas, which resulted in William Walker's defeat. Santamaría was killed in the battle, but he is remembered as a national hero in Costa Rica. Government and businesses shut down on this day, and celebrations happen across the country.
In the early 20th century, the US government again intervened in Costa Rican affairs, this time to support the overthrow of President Alfredo González Flores. González Flores had been elected on a platform of social reform, and his policies were seen as a threat to US interests in Costa Rica. The US government supported a coup that overthrew González Flores and installed a more conservative government in his place.
So this is what I'm stepping into, as are many other digital nomads across the globe who come from colonizing nations. These are just the headline examples for Costa Rica, with no mention of the global decisions that have impacted all nations–Kyoto, Iraq, Paris, I could go on . . . So, how can I be an agent of repair rather than an agent of extraction?
After six months of living here, we have made five commitments that could be viewed as principles for being a respectful long term digital nomad.
Learn the language – maybe effort matters more than fluency
Eat local food – it's healthier, more sustainable, and probably more respectful
Minimize comparisons – not everyone wants to hear about how easy it is back in the US
Question standards – does speed and efficiency really matter that much?
Mind the bubble – expat communities are enticing, but is that where I want to live?
Over the next couple of months, I will share with Plex readers what I'm learning in regards to each of these commitments. Do you have some ideas for how to be a respectful digital nomad? I'm all ears, or soy todo oidos.
---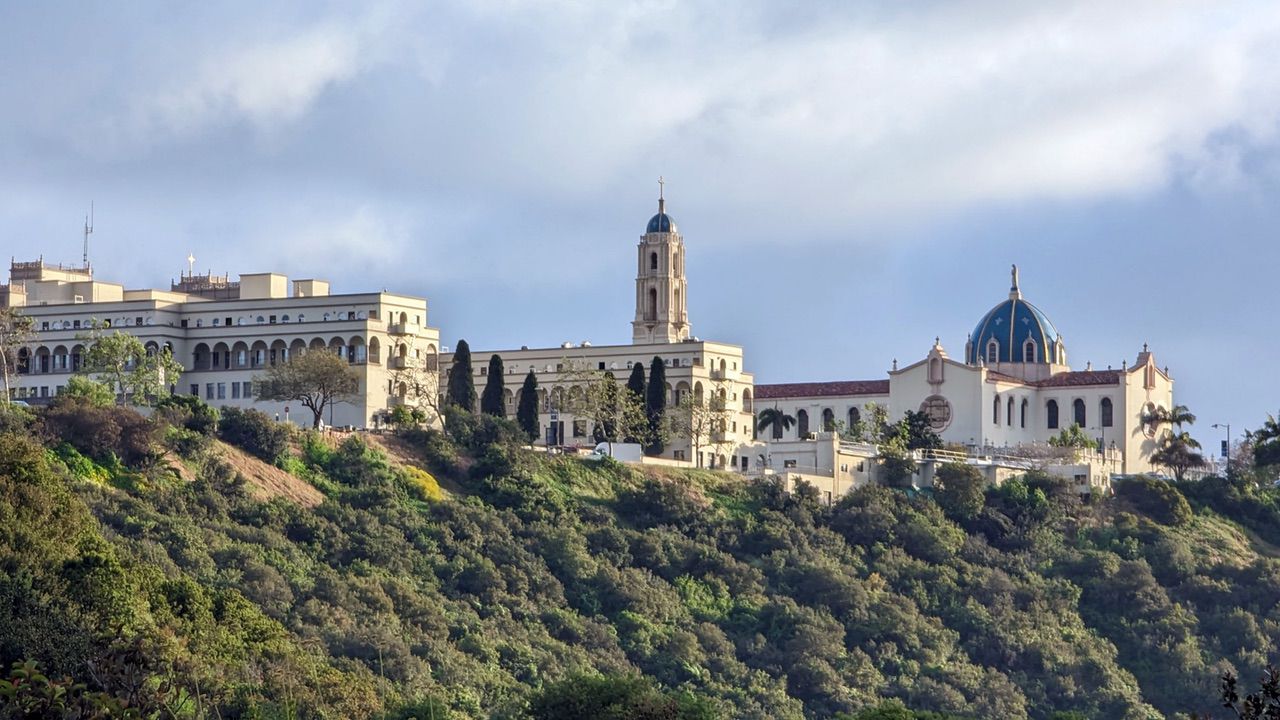 ---
Who is We?
by Stacey Druss
On Monday, Stewart Levine was kind enough to present participants of The Marley Project with his Ten Essential Elements of Agreements, and offered to help us draft a proposal outlining what it was that we wanted to achieve. It prompted me to reflect upon two questions that had appeared on the OGM mailing list. They were ones that have often been heard in the various Zoom calls I attend; "Who is we?" and "What is the truth?"
I have long believed that our (we who are having these discussions) inability to effectively answer these questions, is due in part to our not maintaining the recognition that both are fluid. For example, the "we" who showed up to our first Sensemaking call, later changed to Sensedoing, and now graciously named by the team, The Marley Project in honor of my late beloved pet, is not the same we, as it was in early January when it first originated. In fact one of the main organizers, no longer attends. Does that change who we are? Well yes and no. Or maybe I should more accurately answer, "Yes and no, and maybe, and I'm not sure."
I know "we" are still people whom I have come to know and respect. I know "we" would all like to see good in the world occur. For me, at this moment, that is enough. What I don't know is why the other members first came, why they continue to come, what their expectations are, and if they're being satisfied. Maybe those answers have changed as circumstances have. I know for me, things have shifted and new possibilities appear to be emerging, both within and outside of the project. Perhaps the same is true for some of them too. I don't think we all have the same answers, but I don't know. I want to know.
The "truth" of what the project is, has shifted as well, (evidenced by the departure of some, and addition of others). The players in the room are slightly different, which is destined to change the perceived view of the truth. (In this case "truth" simply being the reason we are gathered.) What is the expectation for each of us, at this moment? What is visible now, that wasn't earlier on? Again, I don't know for certain. I want to know.
It feels like this might be the crucial moment where we can choose to take a breath and reflect upon what Stewart acknowledges is critical; "Making explicit what's implicit."
Why is this important? Why is this what I choose to write about?
Well, Stewart noted his belief that differences are good; it's conflicts that are not. He stated,
"Differences only turn into conflict when people become identified with their own particular positions."
And I couldn't agree more.
But what if their own positions have not been made explicit? Maybe it's something that has never been openly discussed. Maybe they haven't even consciously explored it with themselves. Perhaps it's easier that way.  It sounds so obvious, but in a world where we've been conditioned to "DO", many of us still aren't quite sure of the WHY.  And that, I believe will be an important element in designing a new system that, to echo the words of Shariff Abdullah, "Works For All". There's a magical quality to the letter Y. What would a peace sign be without it?
On Tuesday I had the honor of being on a call with Meg Wheatley. She asks the question, "Who do you want to show up as? She started the call with a grounding exercise, not just asking us to take our seat, but to take our "place". I appreciated being directed in that way, fully aware that implicit in those words was the implication that it's up to me to find the place where I belong. Only by fully knowing who I am, more importantly who I choose to show up as, will I wind up exactly where I want to be, And where I believe I will be of greatest service to the collective. It really is a journey.
There are questions that still need to be asked before we can know if we agree. Some of them will feel uncomfortable at first. The more we can remove ourselves from the judgment we have attached to those answers, the easier it will become; the more likely we will grow to appreciate differences.
Some may fear the answers and others will choose not to know. That is a choice each of us is entitled to make. I've always been a curious child. I've always wanted to know why. In fact part of what I needed to learn was how to accept not knowing. I needed to trust and have faith that there was a creative power at work greater than I could see. I still struggle with that sometimes.
I'm likely more influenced by what Marianne Williamson describes as our greatest fear, than by the sentiment expressed by Maya Angelo as to why the caged bird sings. That's a privilege that's been given me through the gift of Father time, and the grandmothers, mothers, and big sisters who have come before me. I always knew that I could sing, yet I continued to receive the subliminal message, "Not too loudly." And I listened because that's what good girls do; or at least that's what I was shown. To quote a character from The Quest of Rose, "This stops NOW."
My voice is loud and strong now, although it still cracks at times. I've worked hard within myself to make explicit what was implicit. Many of you have worked hard as well. Let's band together and continue this work of "Asking", fully remembering that Courage is contagious and Love will find a way. All we need to do is clear the path and make the unseen, seen.
This post was inspired by the letters J, M, and S, and readers like you.
YouTube links:
---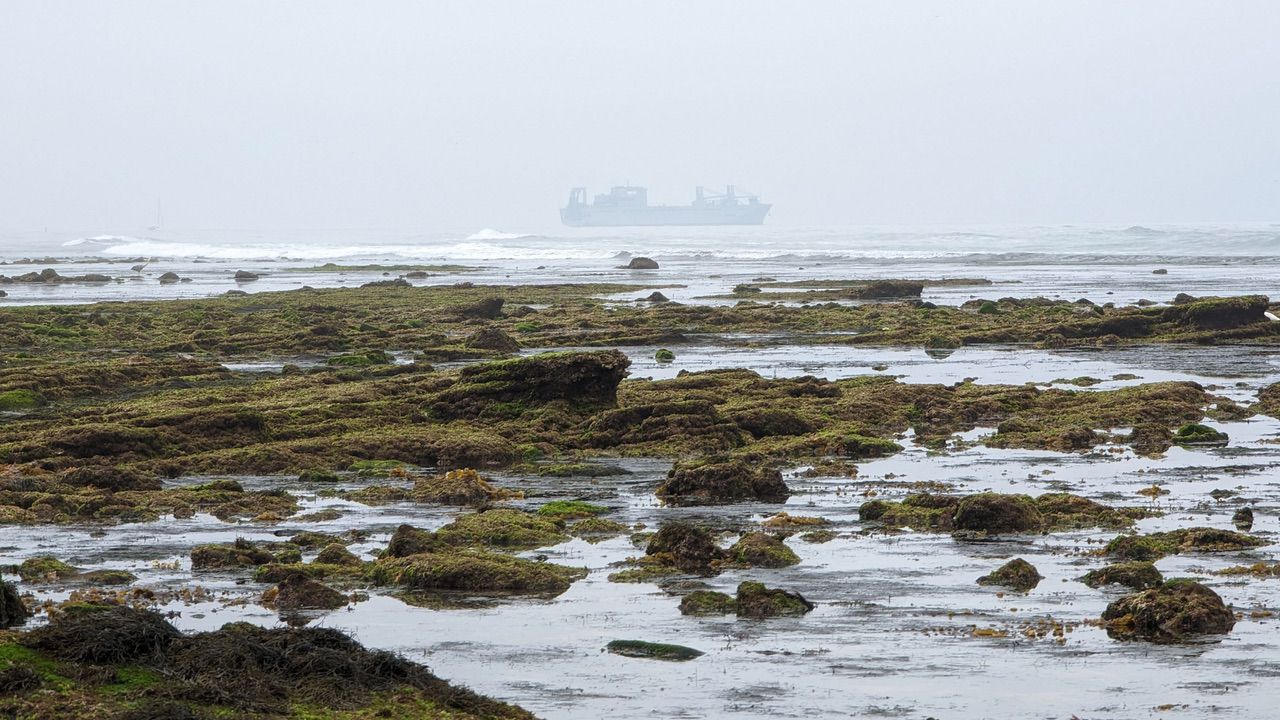 ---
Thank you for reading! The next edition will be published on 7 June 2023. Email Pete with suggested submissions.
Grateful appreciation and many thanks to John Abbe, Vincent Arena, Stacey Druss, Ken Homer, Todd Hoskins, Kevin Jones, John Kelly, Jordan Sukut, and Shaun Swanson for their kind contributions to this issue.